Merry Christmas From White Cedar Dental!
"Christmas Day is in our grasp, as long as we have hands to clasp! Christmas Day will always be, just as long, as we have we! Welcome Christmas while we stand, heart to heart, and hand in hand!" –Dr. Seuss.
Wishing you and your family a Merry Christmas and Happy Holidays from our family to yours at White Cedar Dental. We hope that you enjoy your time spent with family, friends and loved ones.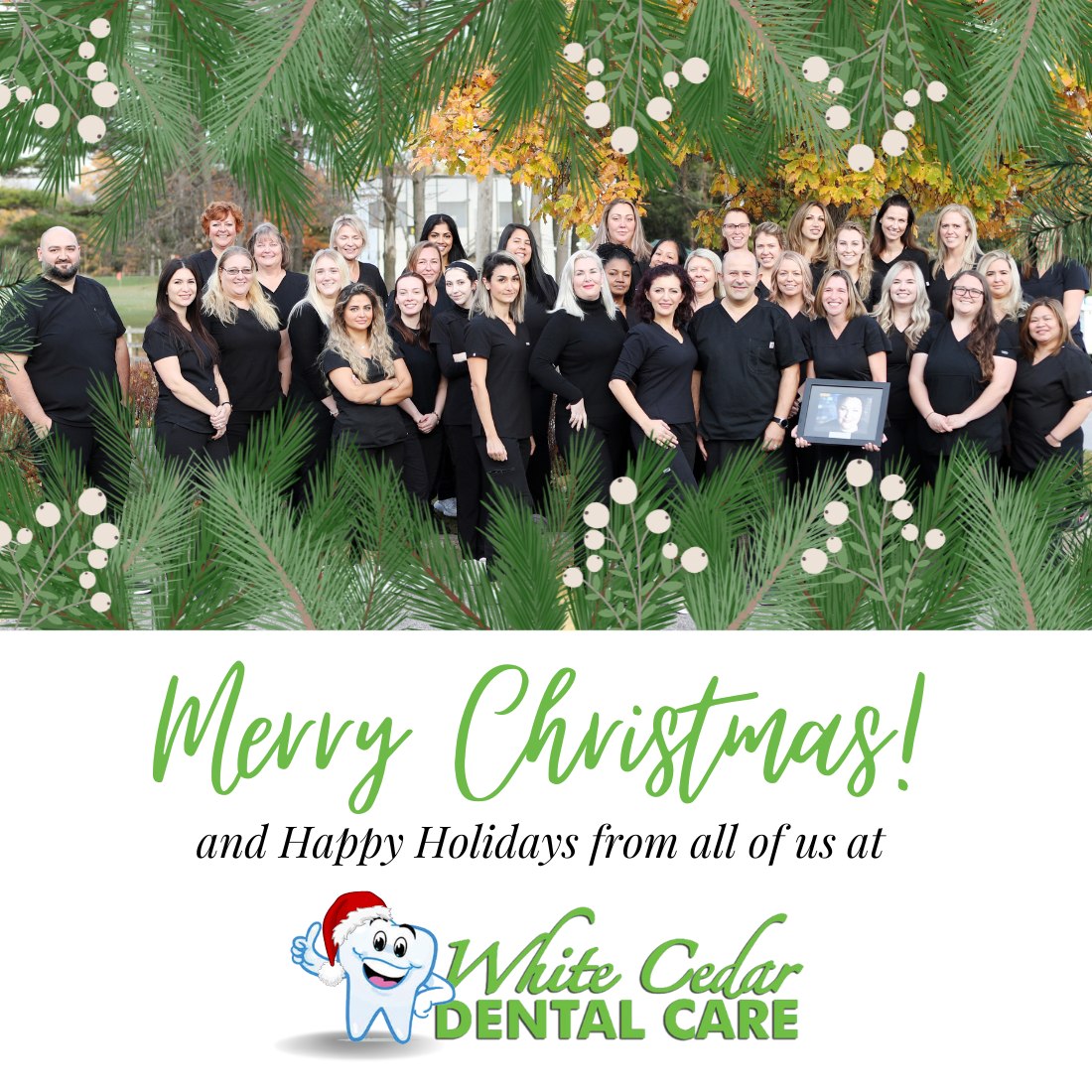 Christmas Spirit At White Cedar Dental!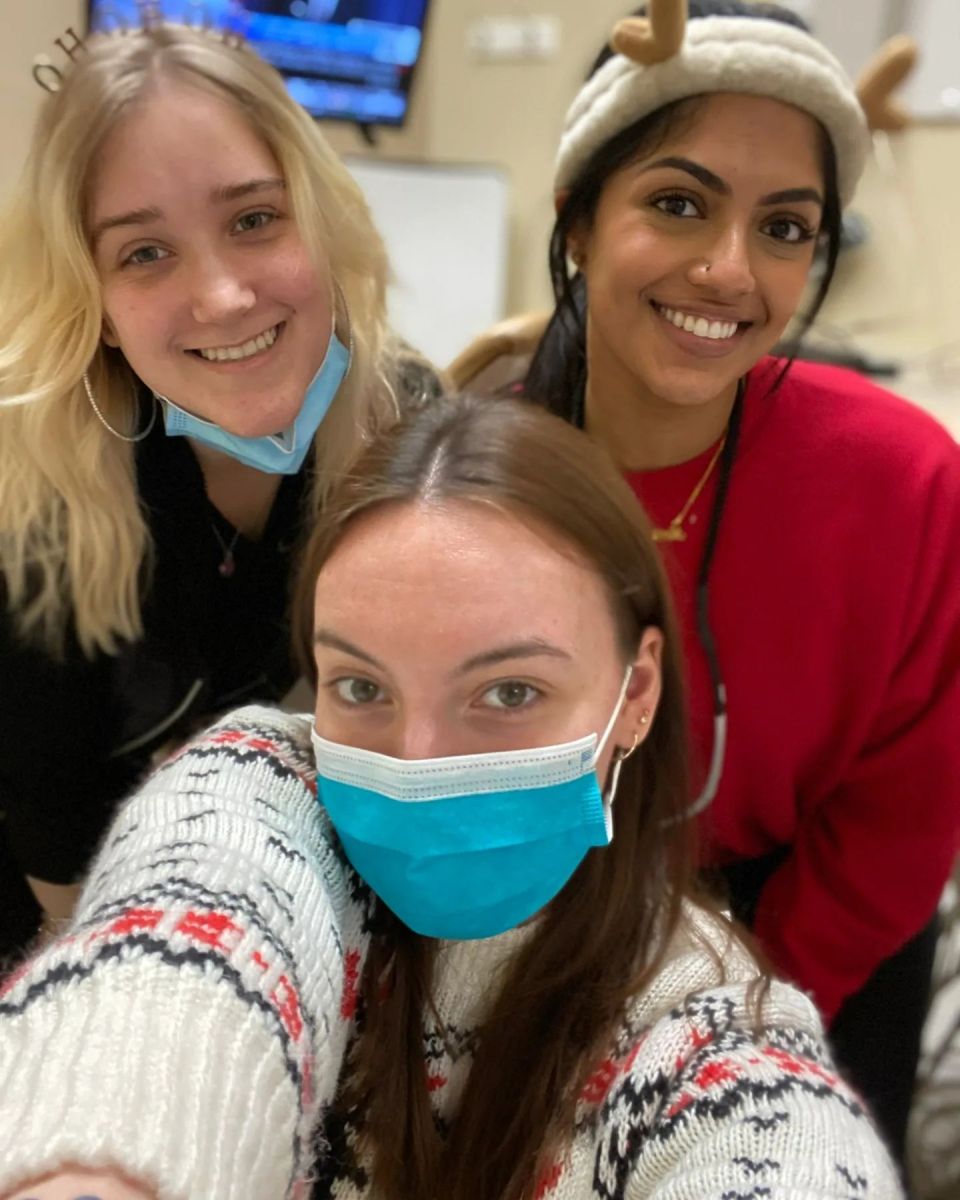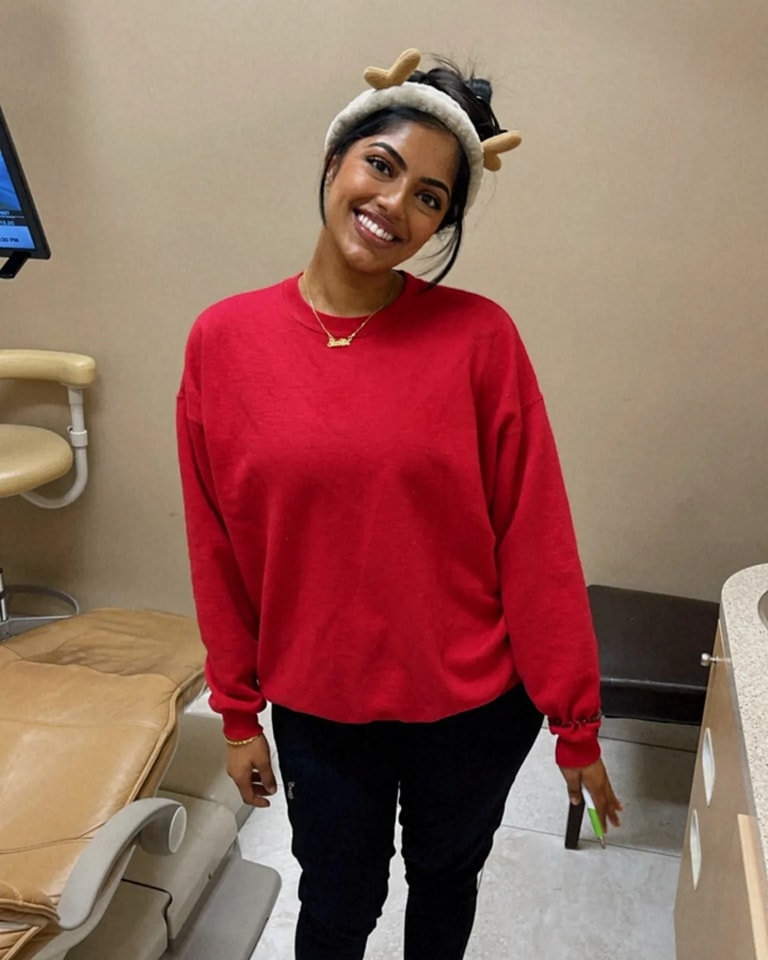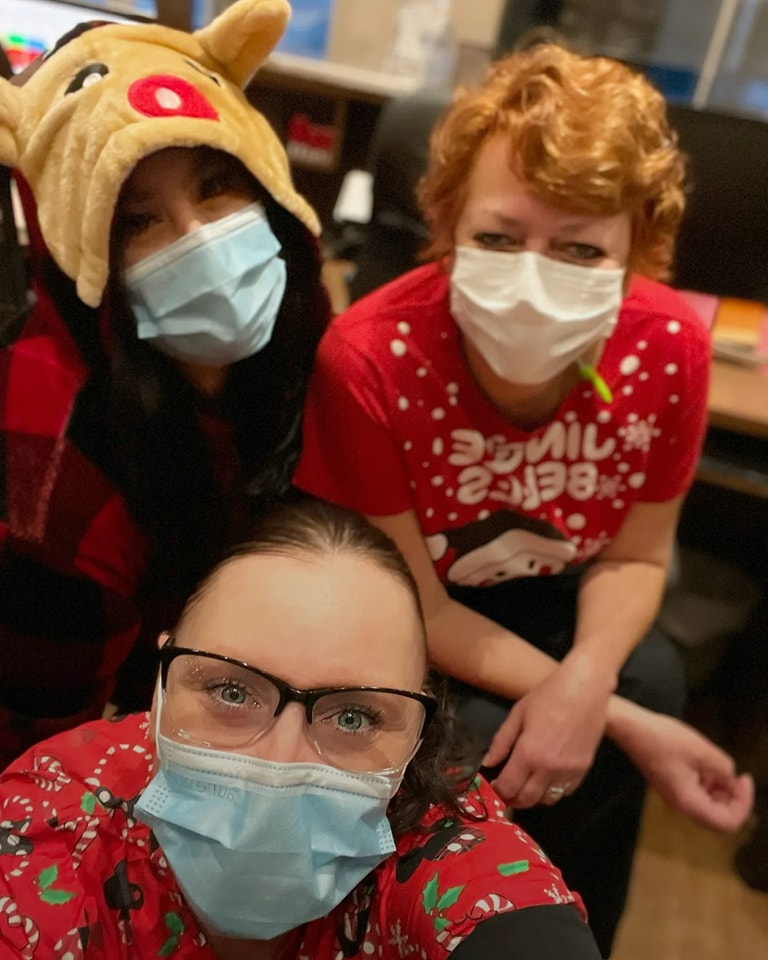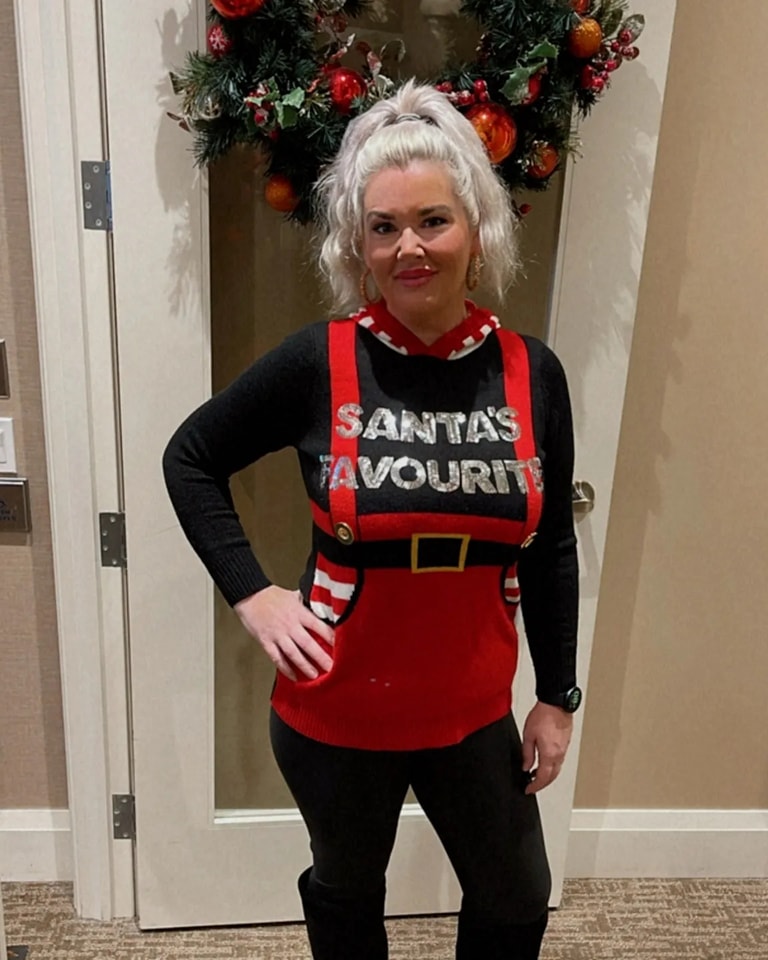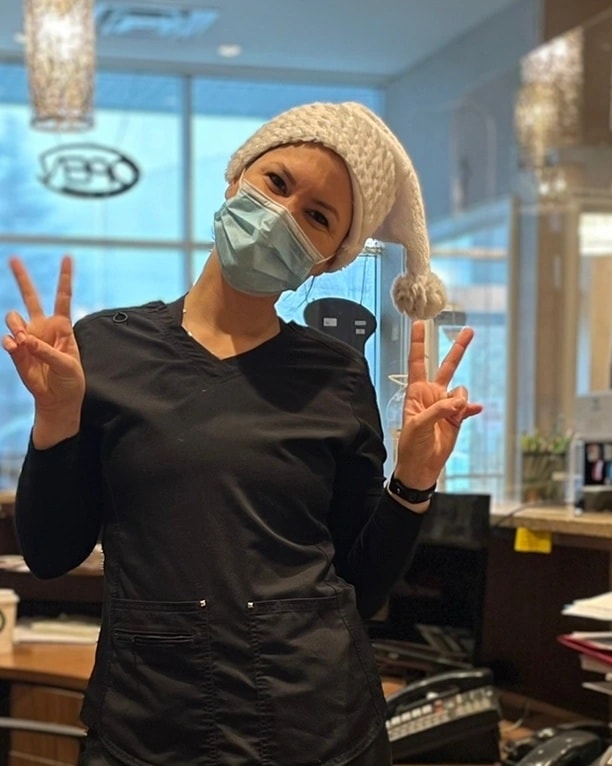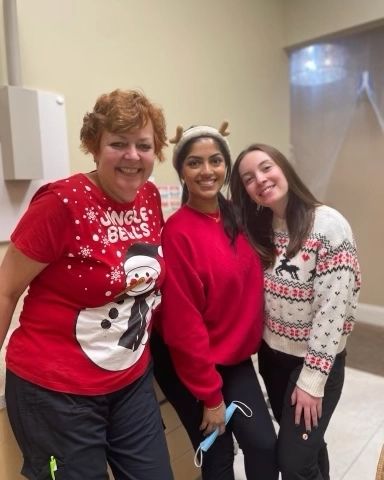 White Cedar Dental Care Holiday Hours
OFFICE CLOSED: To our valued patients, as the holiday celebration approaches us. It's time for White Cedar Dental Care to enjoy time with Family & Friends. Kindly note that our office will be CLOSED on December 24th, 25th, 26th & 31st, 2022, and January 1st and 2nd, 2023. Happy Holidays from all of us at White Cedar Dental!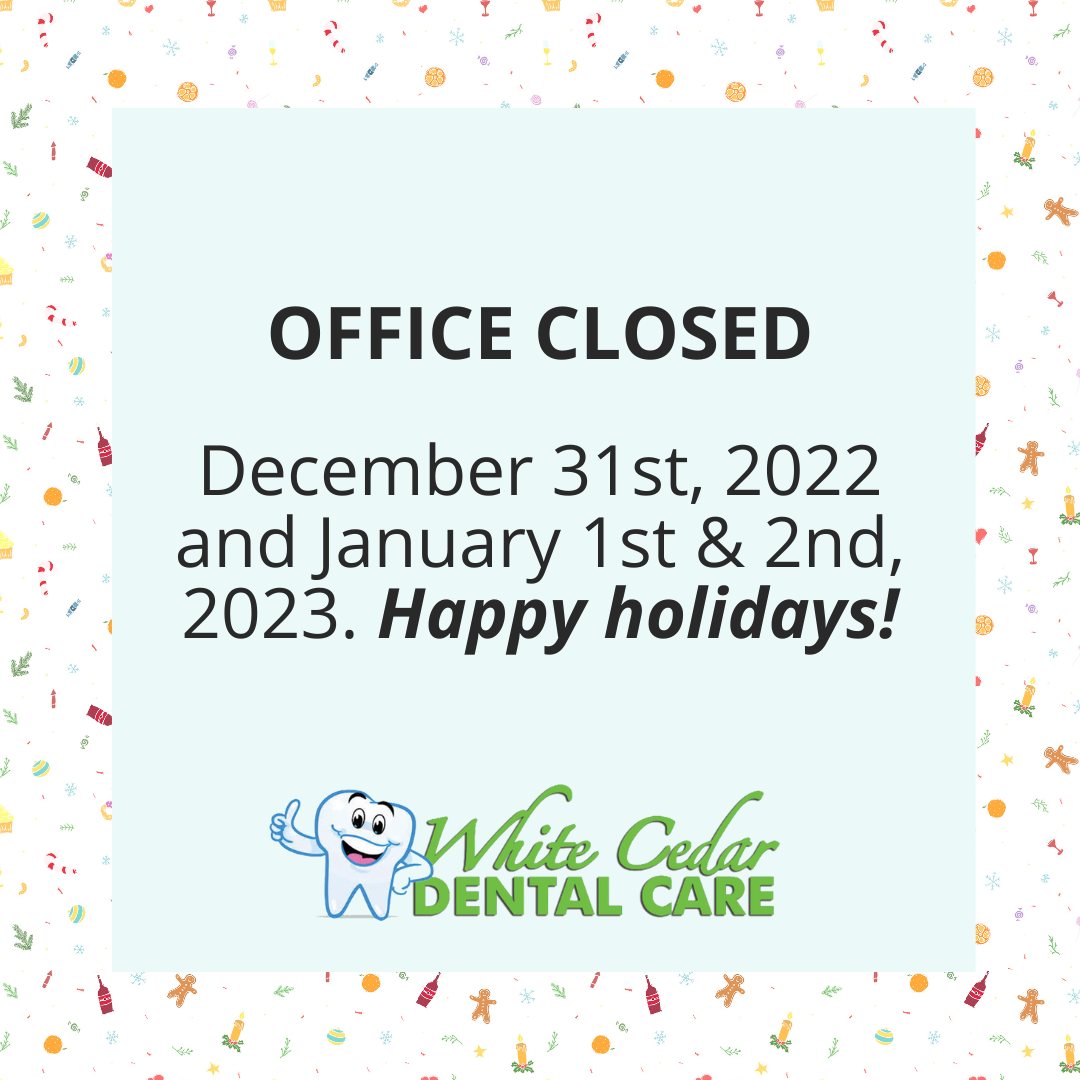 Happy Hanukkah!
May your home be bright with happiness and love as you celebrate the festival of lights. Wishing everyone celebrating a
Happy Hanukkah
from White Cedar Dental!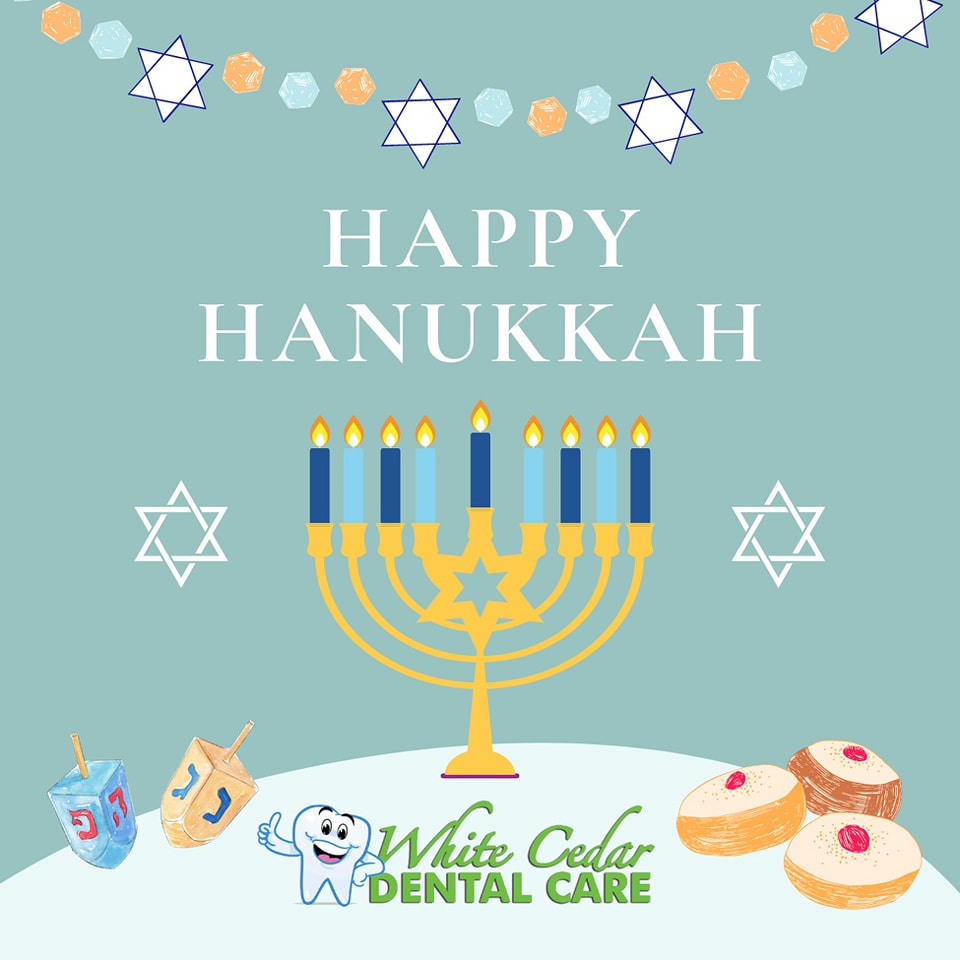 Friendly Reminder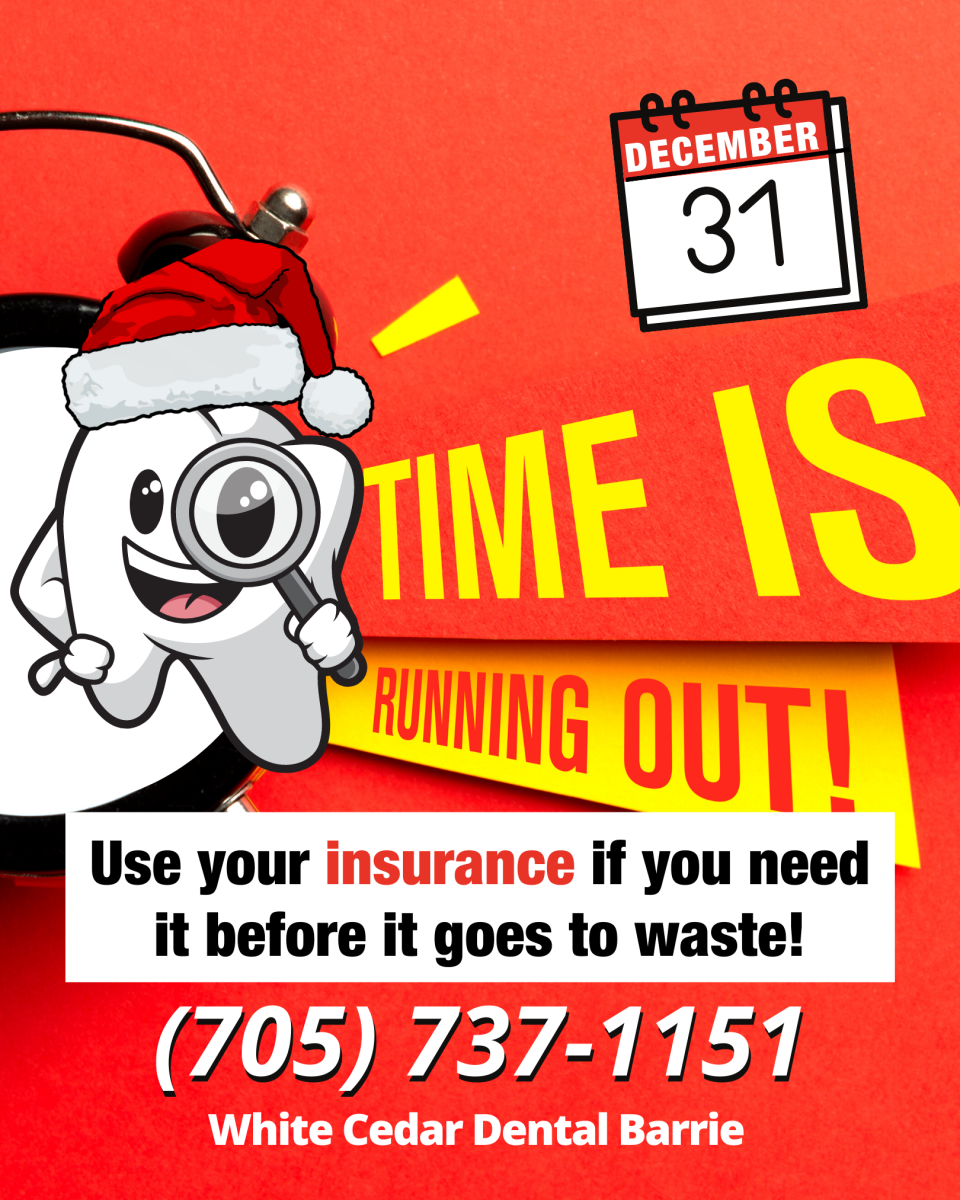 Happy Birthday Dr. Ahmad!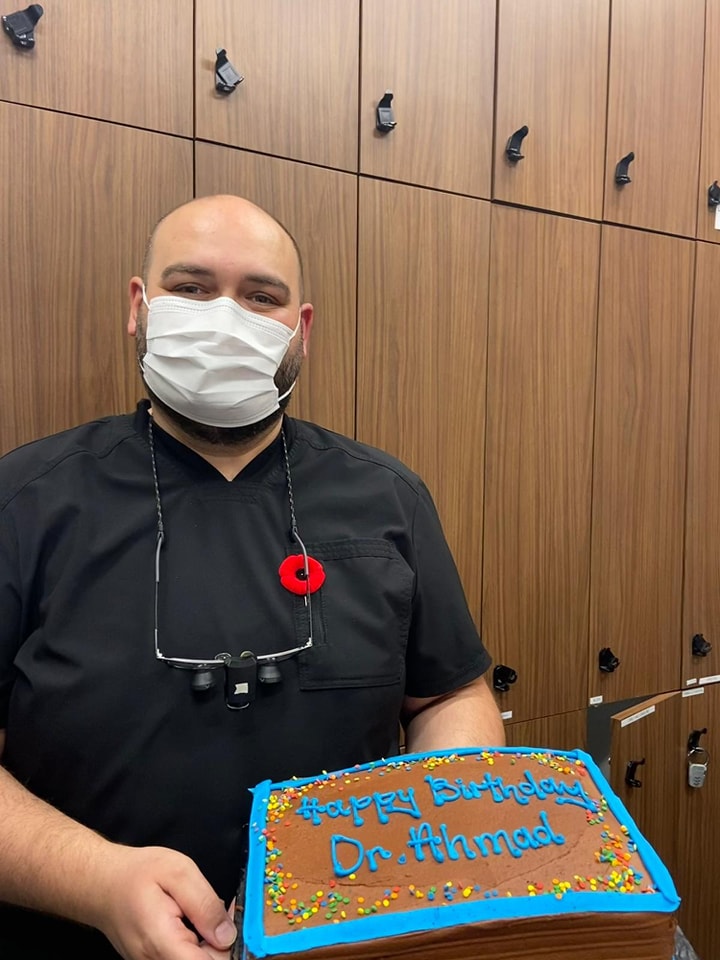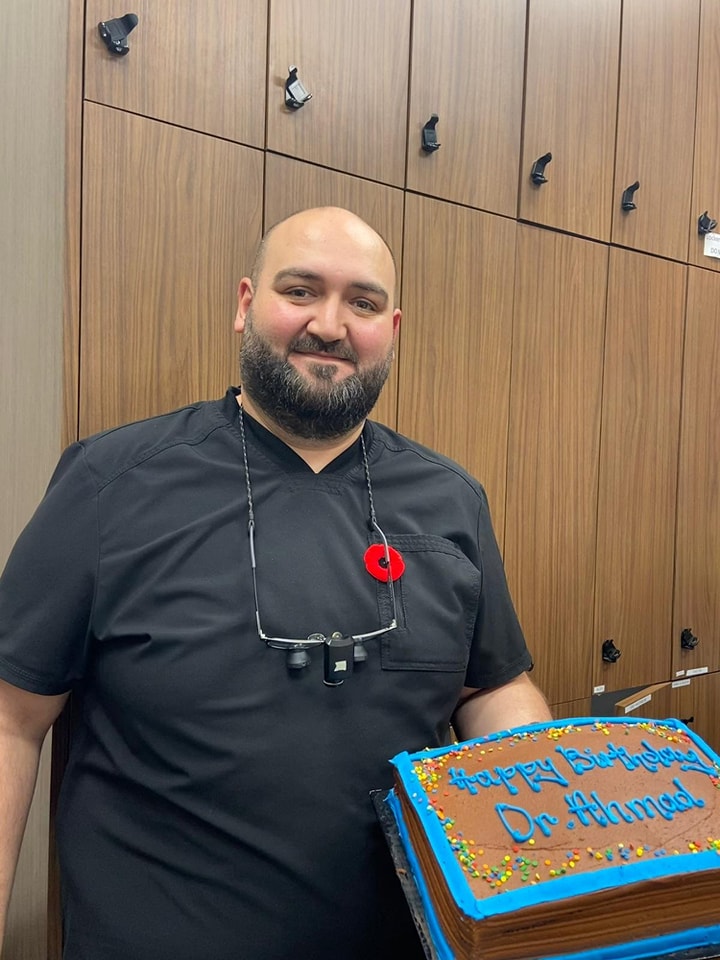 New To White Cedar: Primescan
We are so excited to offer this new machine to continue delivering the latest in digital dentistry to our patients. The Primescan is the best-performing scanner in the market, highlighting its speed, accuracy and usability. We invite you to contact us here to learn more about our services and the new technologies available at our dental practice in Barrie, ON.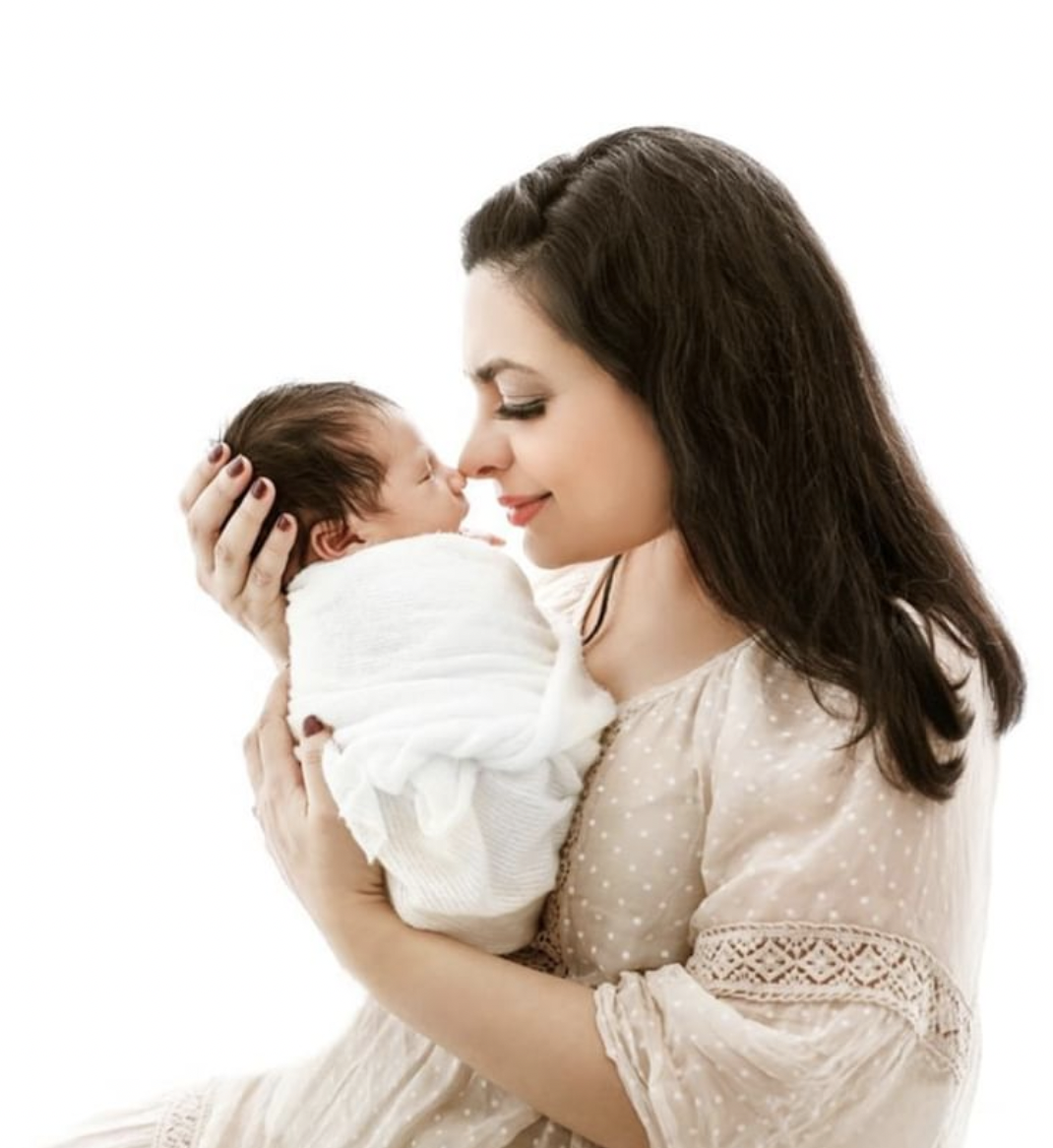 Great job, Hudson!
Round of applause for Hudson! He did amazing at his first dental appointment; it was so much fun!
As your child's teeth erupt, examine them every two weeks, looking for lines and discoloration that may be caused by decay. Sugary foods and liquids can attack a new tooth, so take care that your child brushes after feeding or eating. We recommend brushing four times a day for optimal oral hygiene: after breakfast, after lunch, after dinner, and at bedtime. For more tips and fun activities, visit our digital Kid Zone!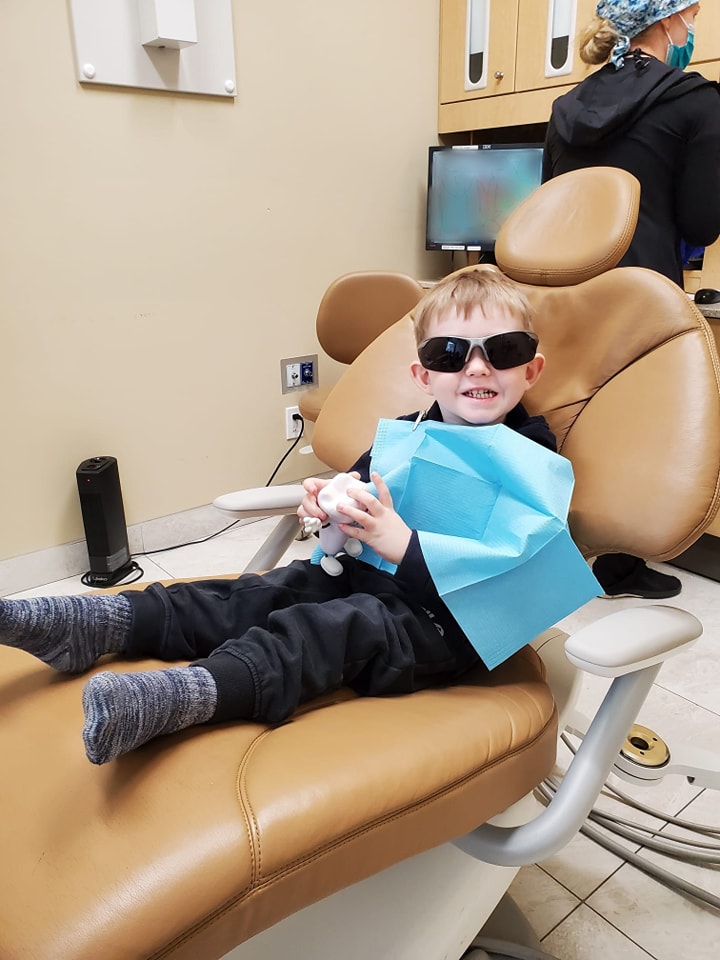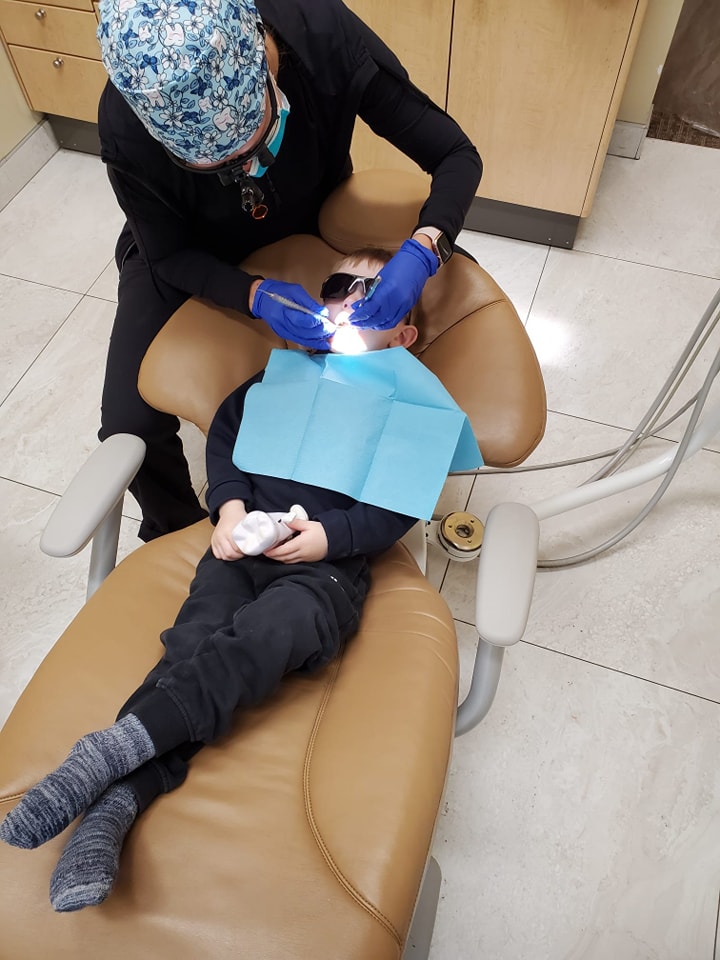 Life Worship Tour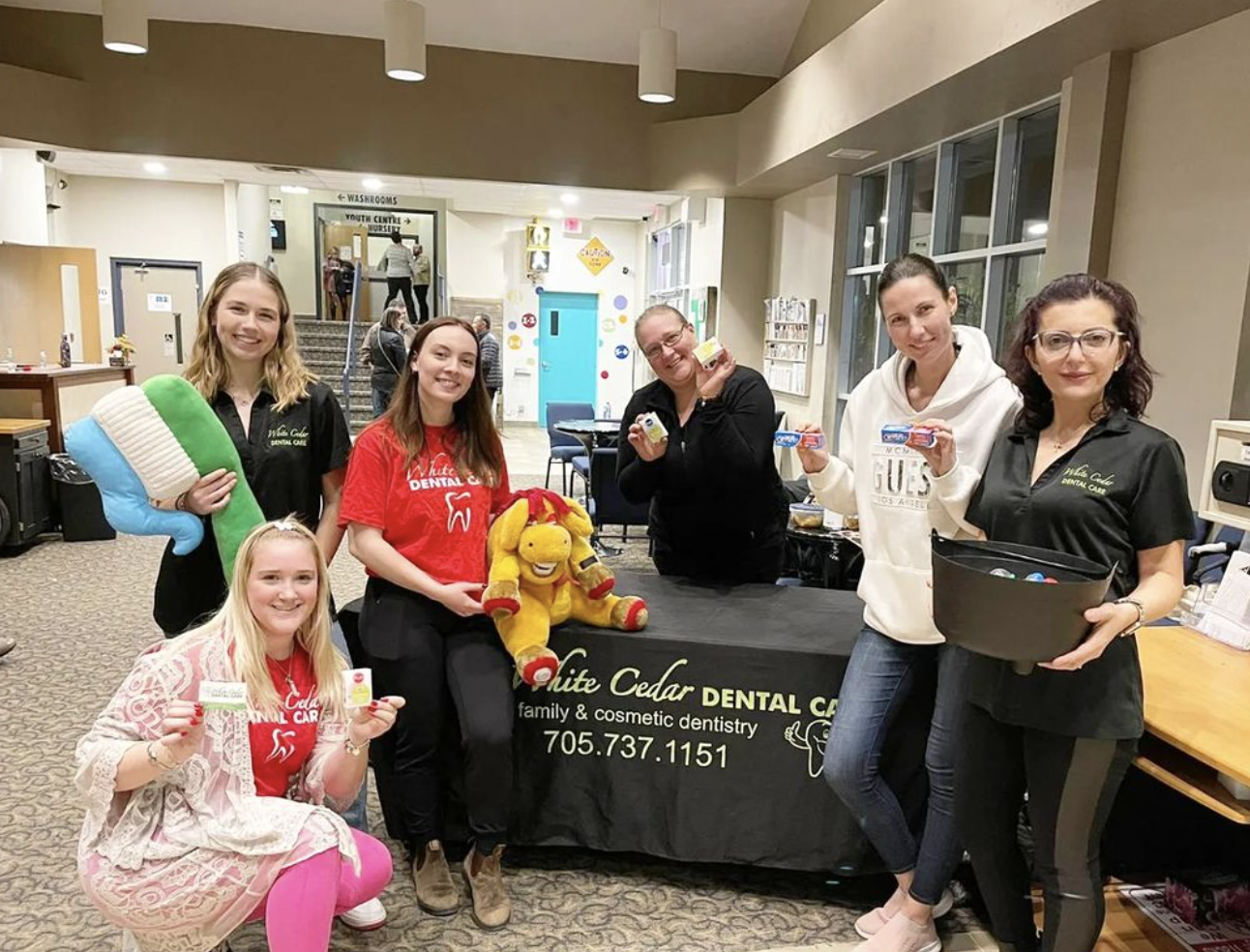 Support Local!
Thank you, Lynn, from
Qing's Cuisine
, our friends next door, for the yummy food
! Featured in this photo are Lynn, Dr. Baraz and her beautiful daughters.
At White Cedar Dental, we recognize the importance of supporting our local businesses!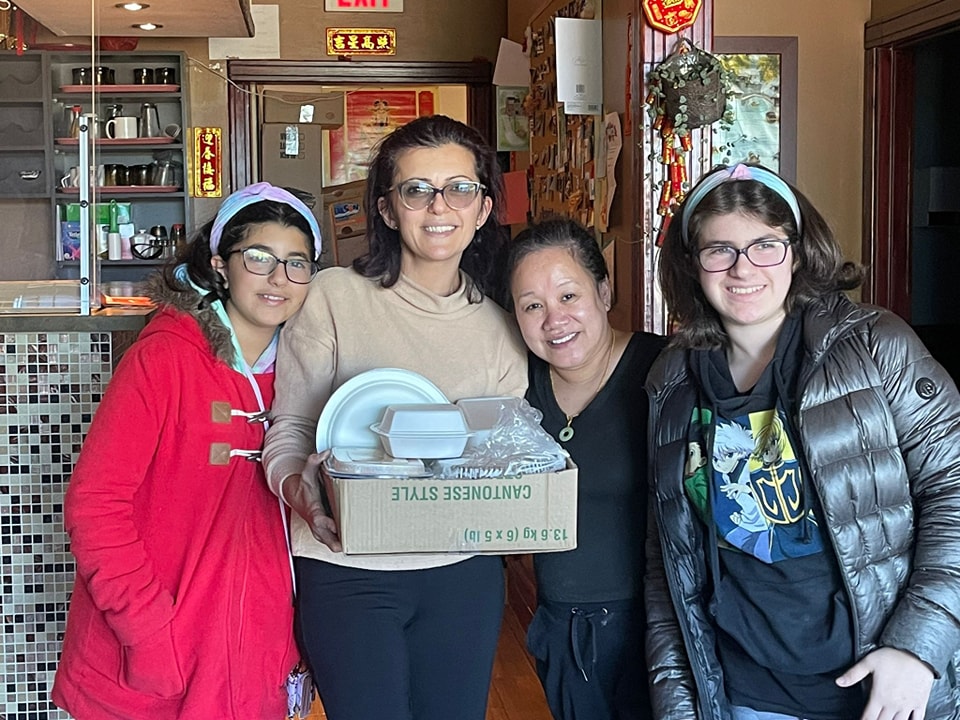 Happy Birthday, Carly, Alex and Sara!
Happy Birthday to
Carly, our star dental assistant, to Alex, our star receptionist, and to Sara, our star floater!
Thank you ladies, for everything you do for White Cedar Dental patients. We are blessed to have you on our team.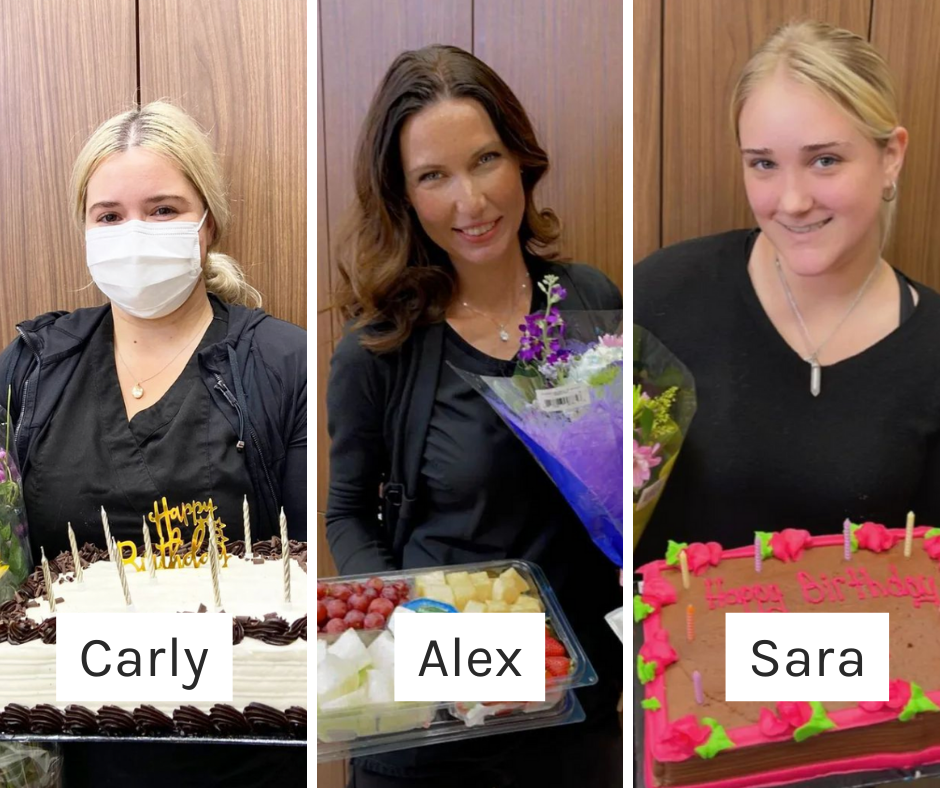 Happy Birthday, Shelby!
New To White Cedar Dental!
Introducing CEREC Primemill!
Dr. Baraz and Dr. Bashi are so excited to bring this new machine to White Cedar Dental that will help us mill crowns on-site.
CEREC Primemill offers premium chairside restoration that's faster and more precise.
We are always looking for ways to help serve our patients better and improve our overall patient experience. Watch the video here.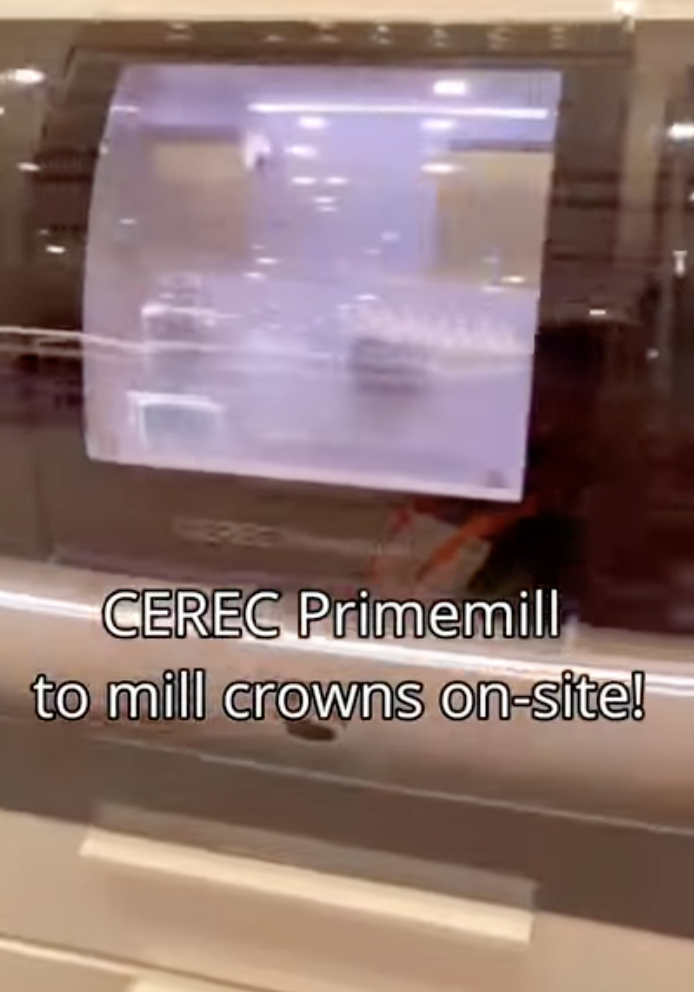 Smile Cookies At White Cedar Dental!
Our team joined
Tim Hortons
Smile Cookies campaign! Thank you to the Image Dental Lab for bringing them in.
A delicious treat, for a great cause supporting local charities!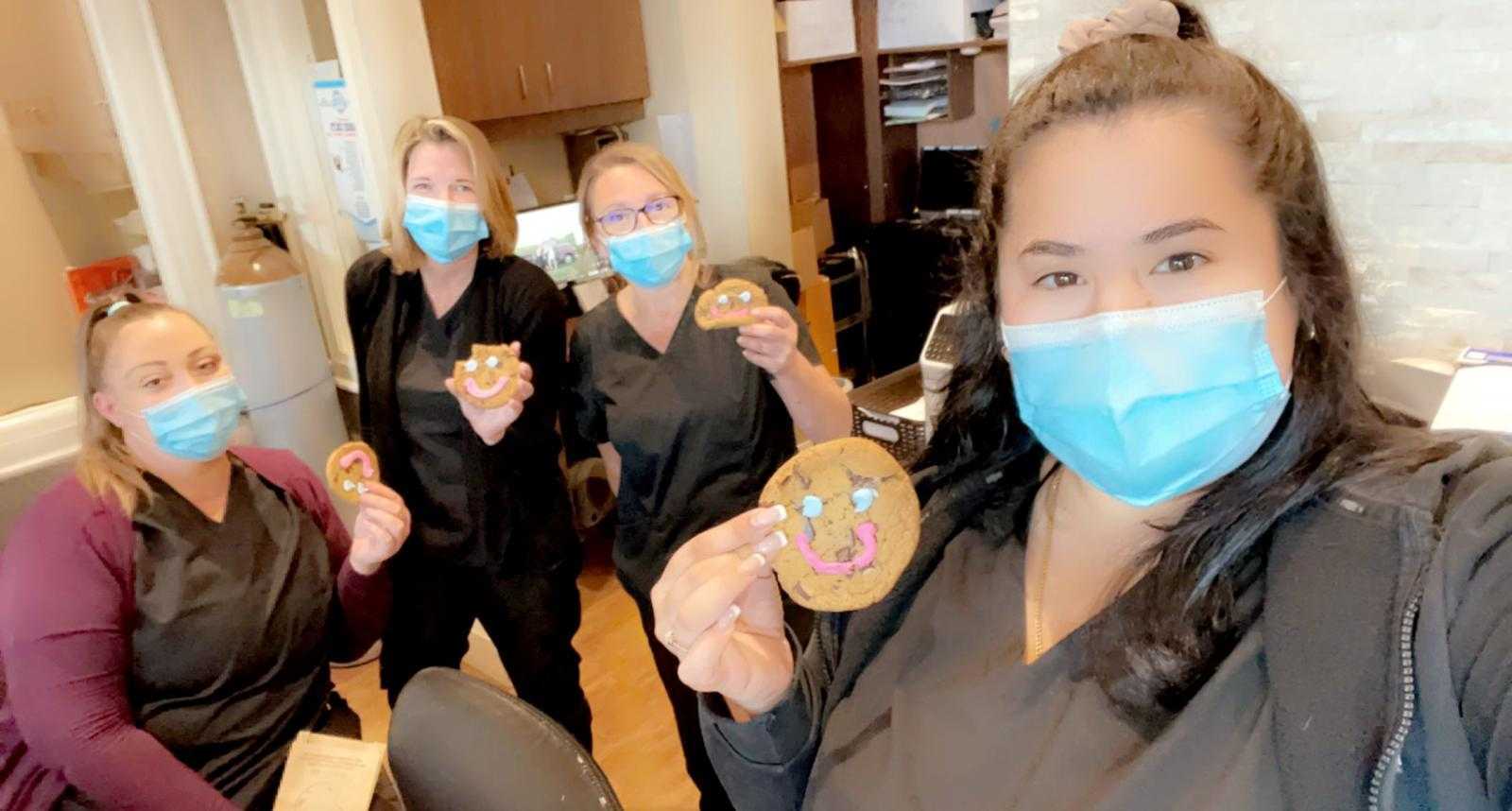 We Did It - Thank You!
We cannot thank you enough for all of your support! White Cedar Dental is so excited to be the Recipient of the 2022 Barrie Reader's Choice for the 7th year in a row in the "Dental Services" category. THANK YOU to our loyal patients, our wonderful team, and the Barrie community for your unwavering support! A special congratulations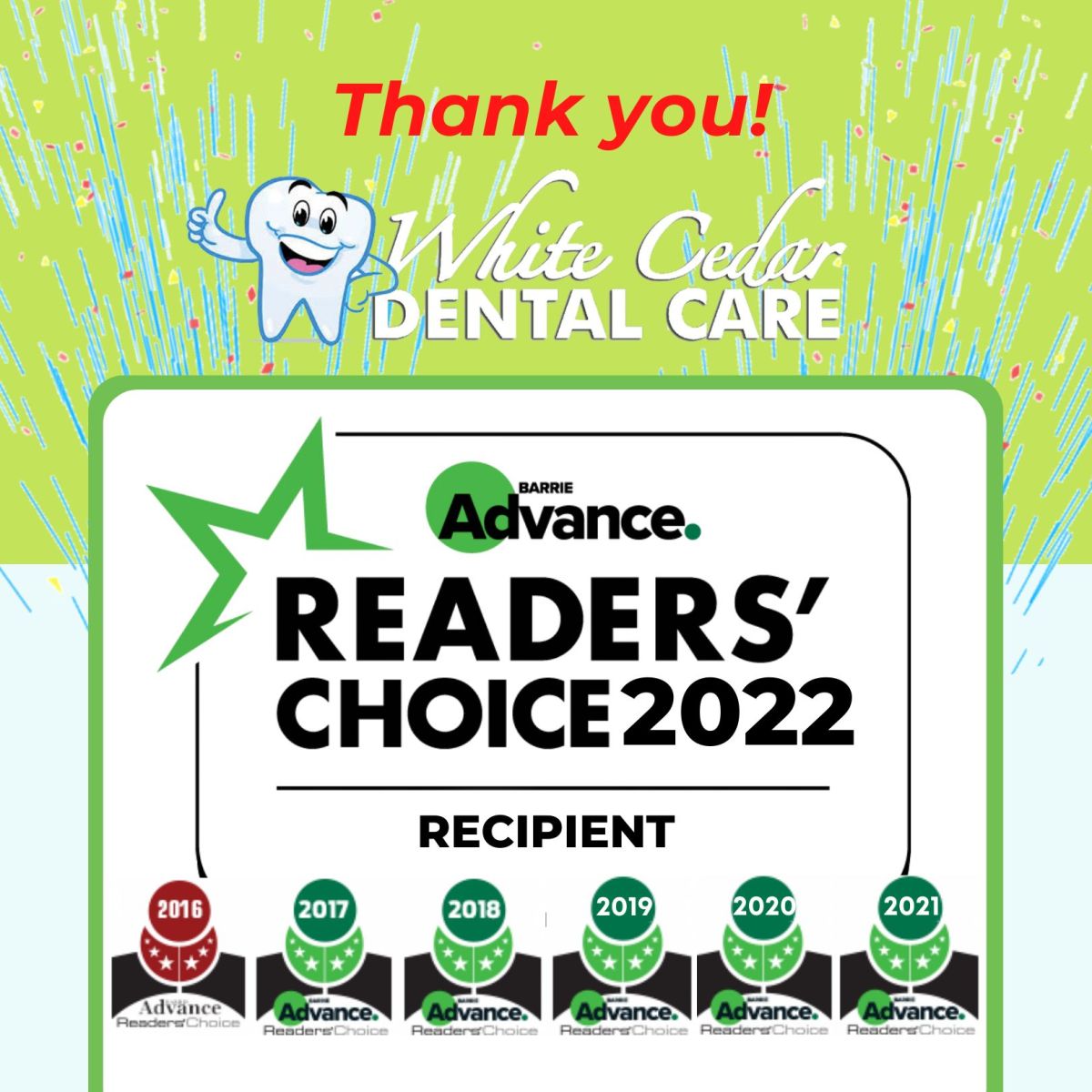 Las Vegas Conference!
Dr. Baraz and Dr. Bashi spent a few days at the
Dentsply Sirona Implants
conference in Las Vegas to learn about the latest advancements in digital dentistry, including a live dental implant. Continuing education and patient care are at the heart of White Cedar Dental's core values.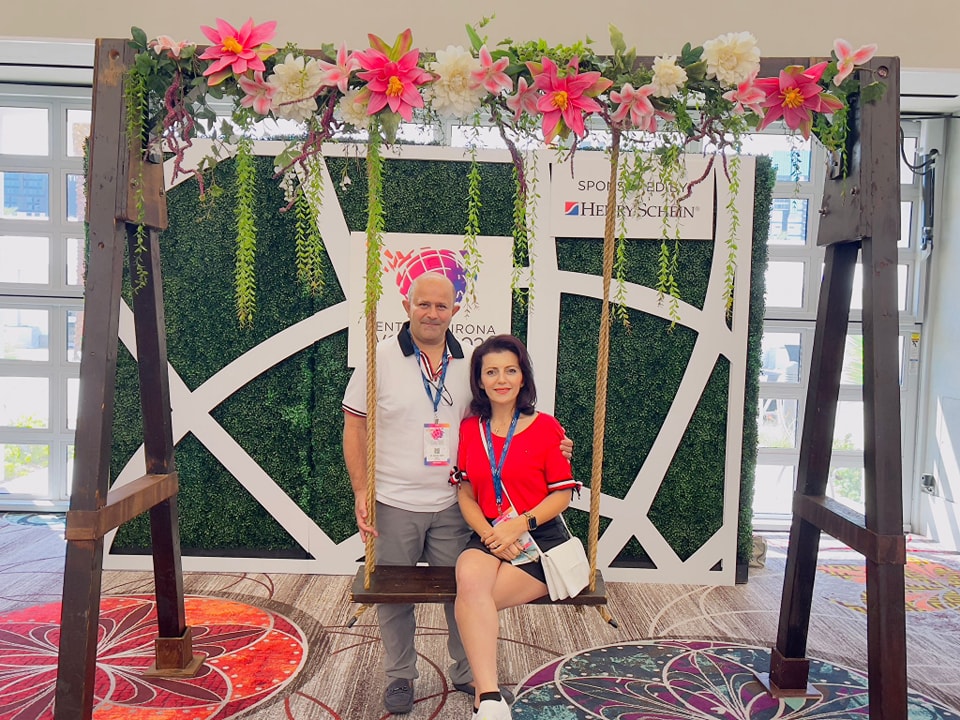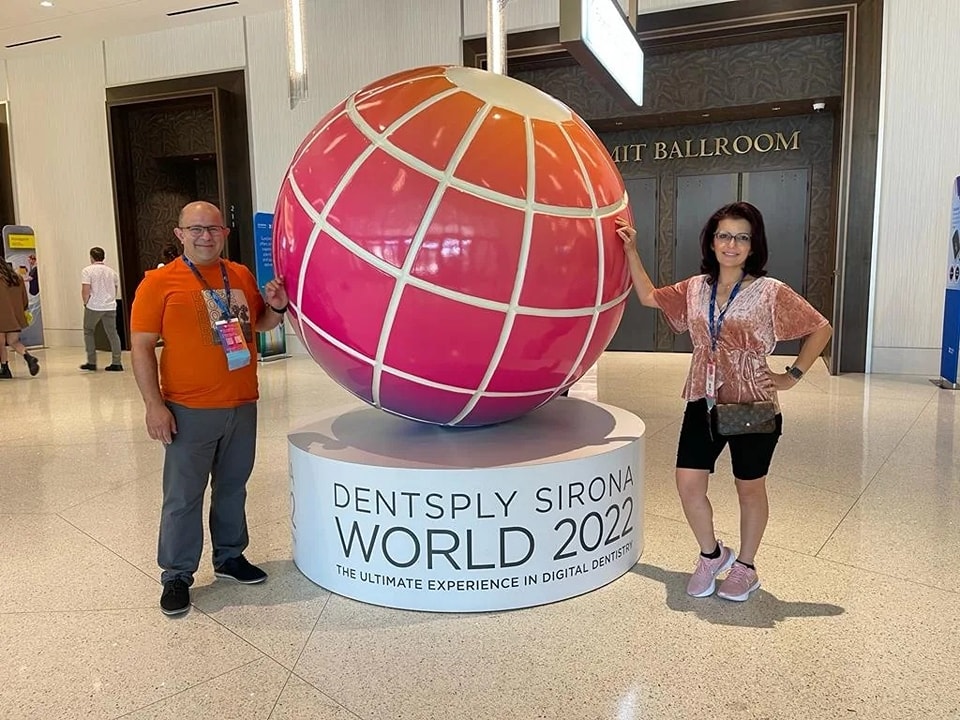 Support Dr. Baraz and Dr. Bashi!
PLEASE SHOW YOUR SUPPORT for The White Cedar Dental Team in the 2022 Reader's Choice! We're so honoured to be recognized for the 7th year in a row in the Dental Services category as well as many of our outstanding team members received the Employee Recognition. Our goal is to provide exceptional patient care and support our community in any way we can. This recognition means so much to us; we couldn't do it without you. Please, show your support HERE. Thank you!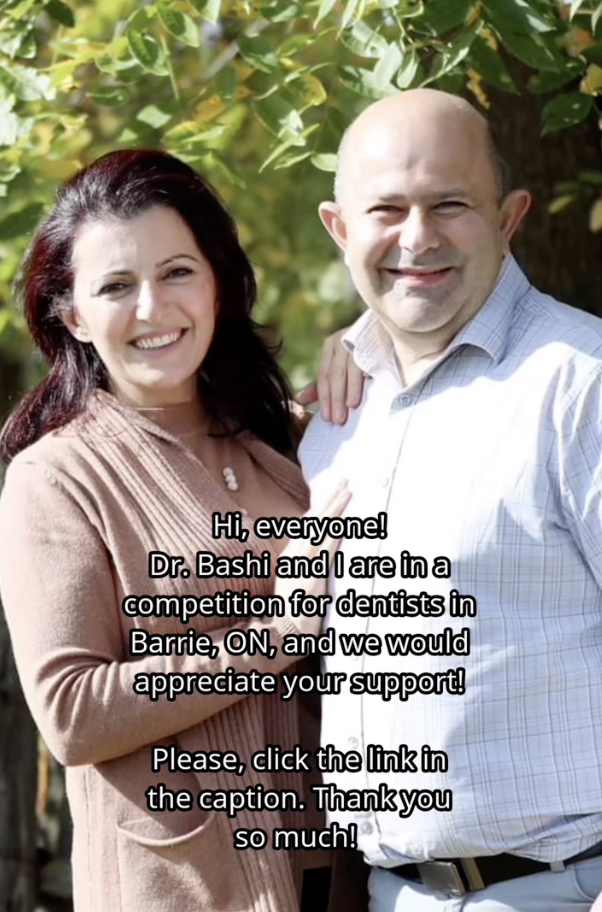 Happy Birthday To Our Patient Care Coordinator, Marcelina!
Happy Birthday to our Patient Care Coordinator star, Marcelina! We are blessed to have you as part of our team and appreciate everything you do day in and day out. Enjoy your special day!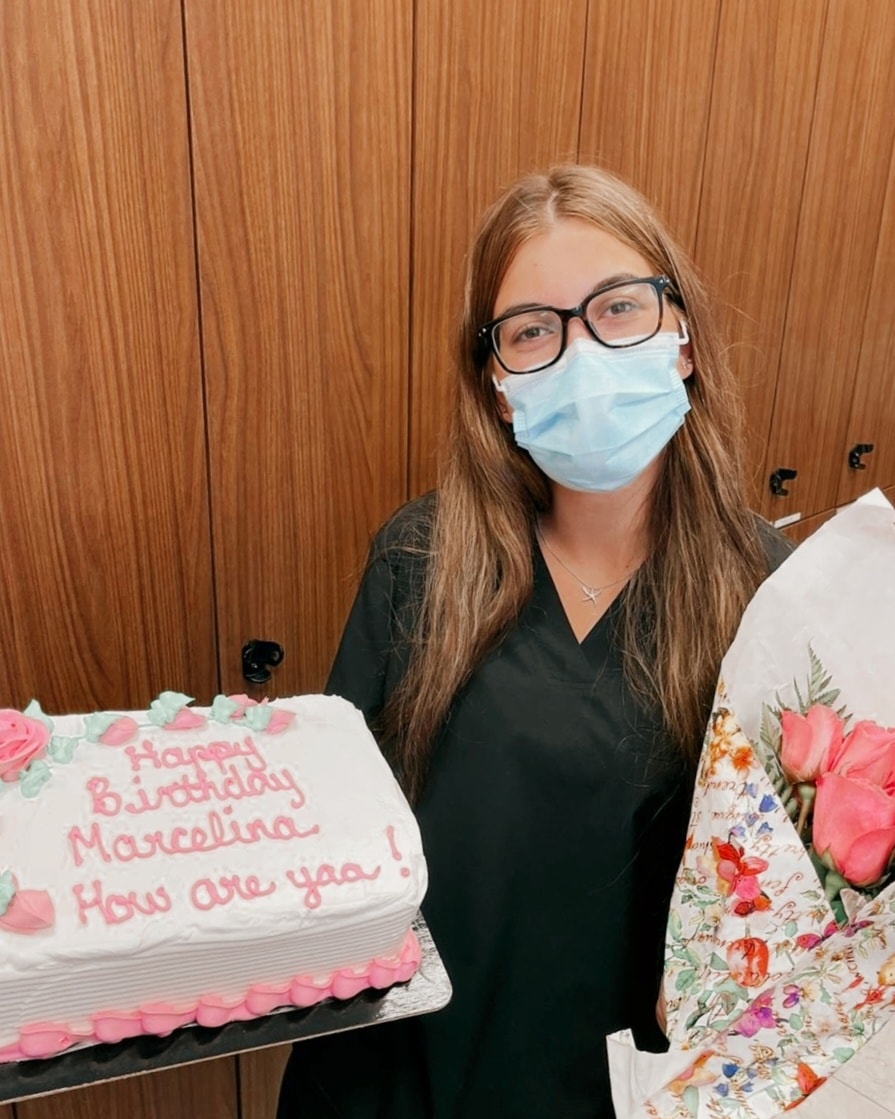 Are Your Kids Ready For Back To School?
Parents are celebrating, kids…not so much! Back-to-school is almost here! Book a checkup or a cleaning today so you can send your kids back to school with a healthy and sparking smile. You can contact us here or call (705) 737-1151!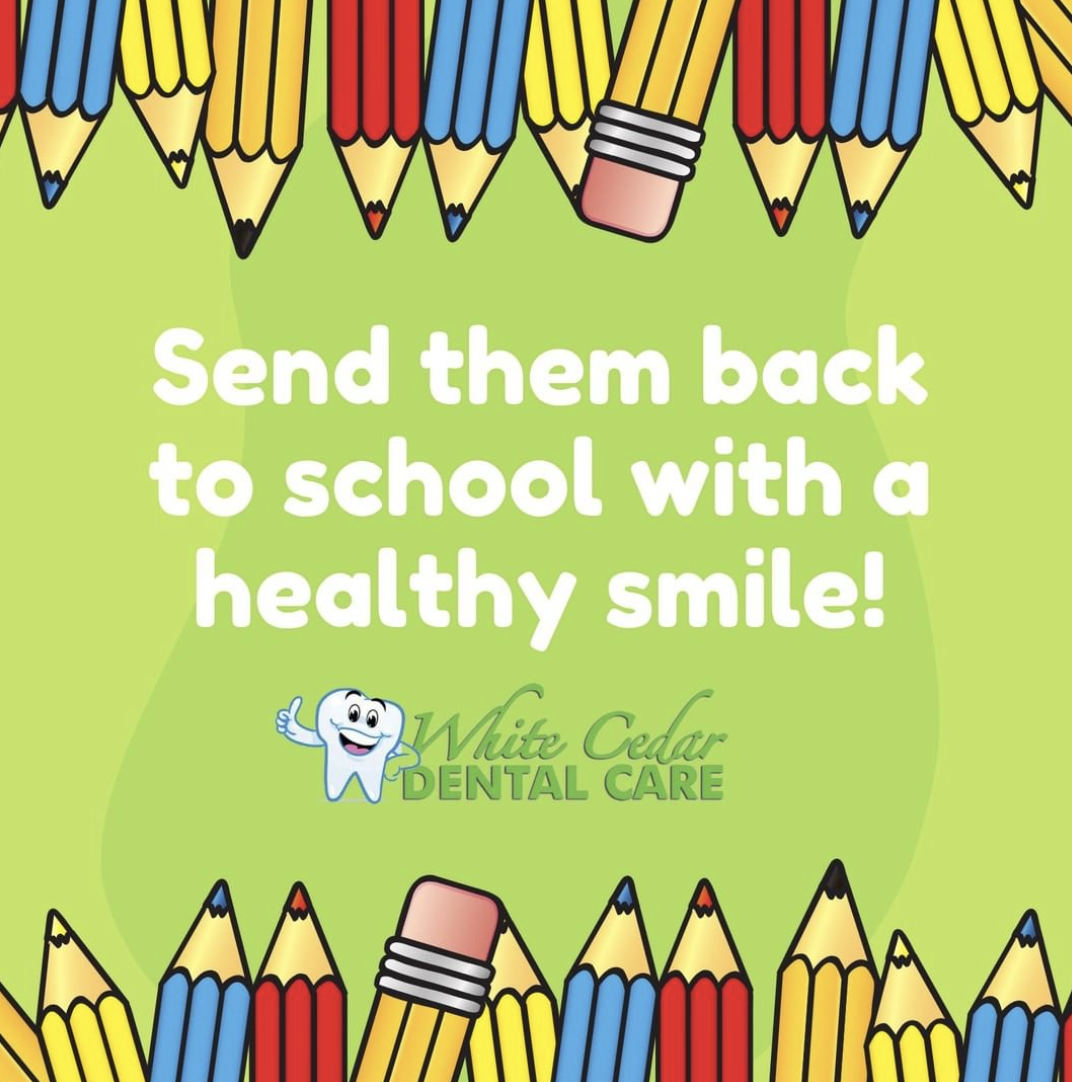 We Are Blessed With Amazing Caring Patients!
Our young superstar patient gave her hygienist this beautiful drawing at her appointment. It made our day and brought smiles to our faces. Thank you so much! Check out the back of the drawing here.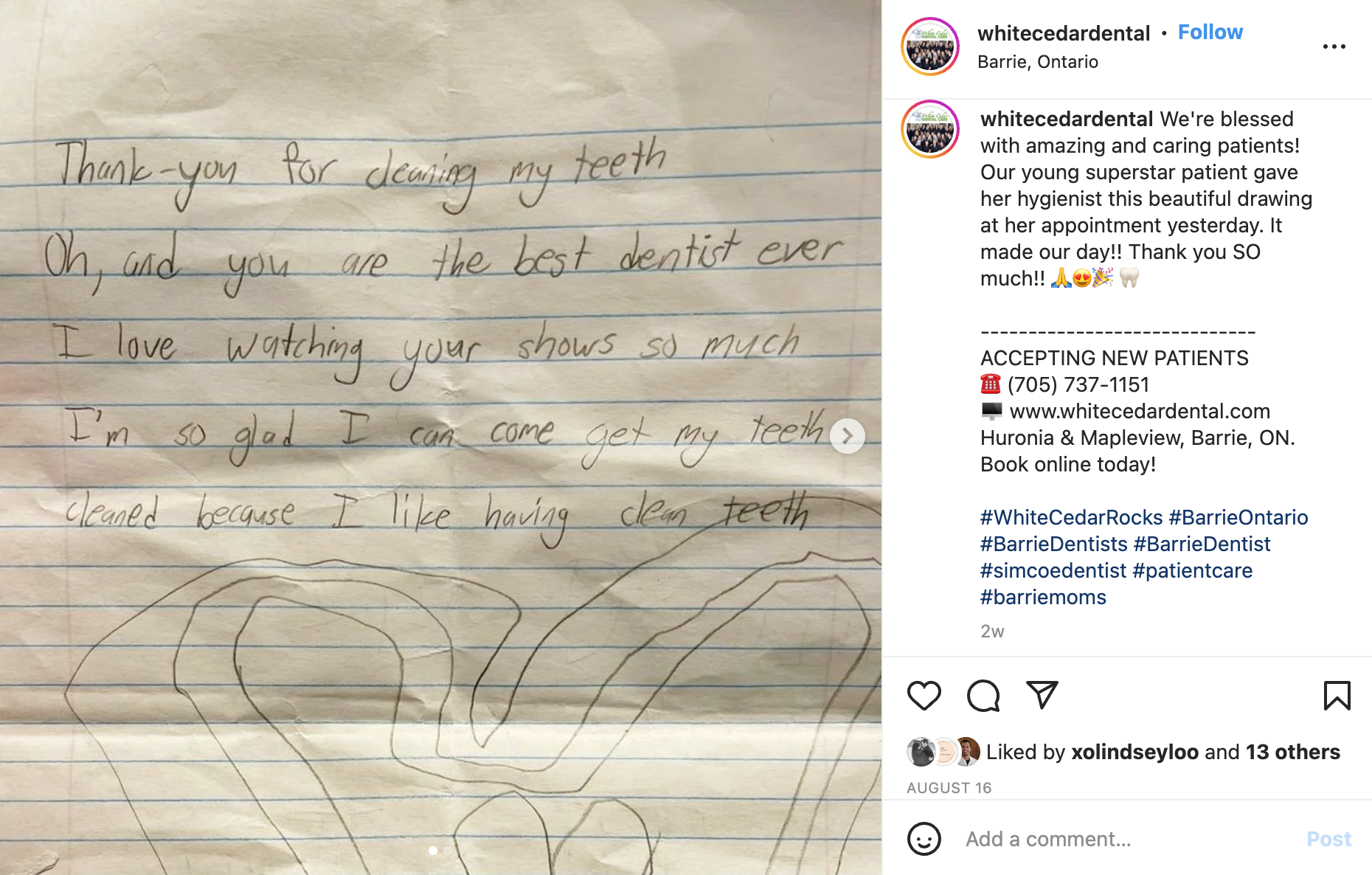 Help Us Reach Our 7th Barrie Reader's Choice!
We're so honoured to be recognized for the 7th year in a row in the Dental Services category as well as many of our outstanding team members received the Employee Recognition! Our goal is to provide exceptional patient care and support our community in any way we can. This recognition means so much to us; we couldn't do it without you! PLEASE SHOW YOUR SUPPORT HERE! Thank you, we appreciate your conditioned support!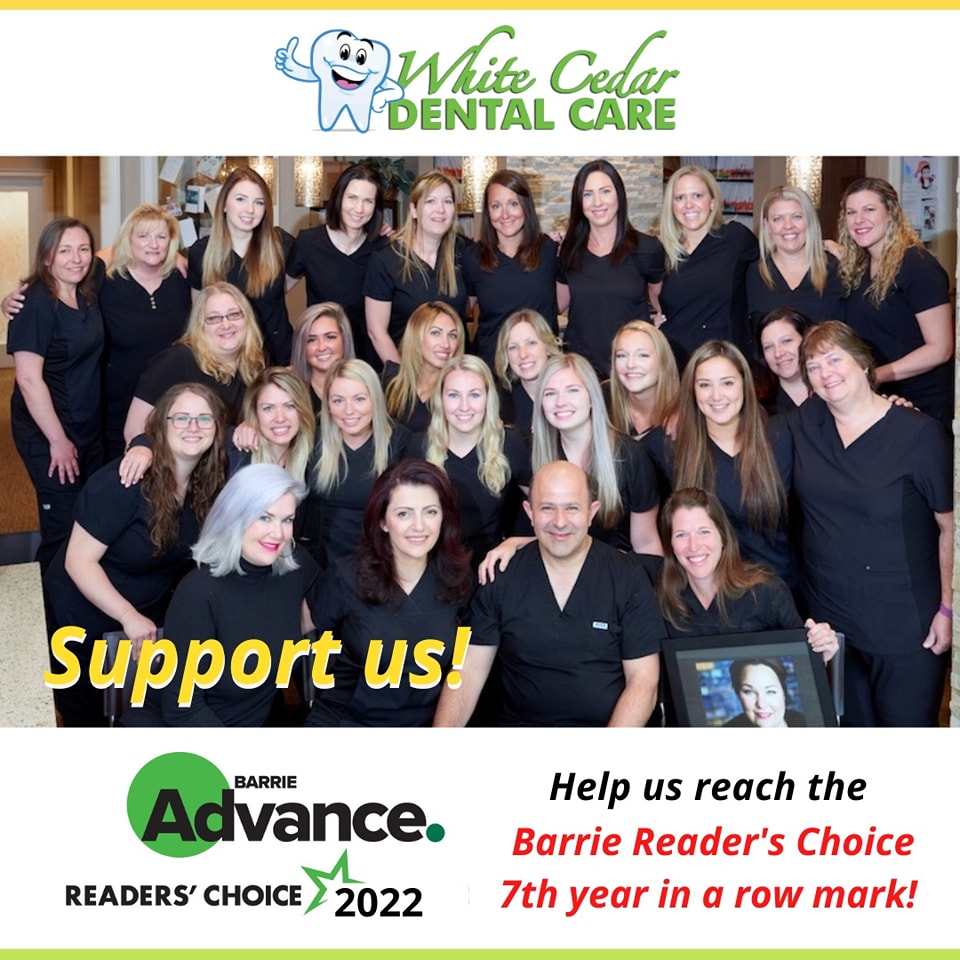 Happy Long Weekend!
The long weekend is almost here! Just a quick update, we will be closed on Saturday, July 30th and Monday August 1st for the Civic Holiday weekend, but normal office hours will resume on Tuesday August 2nd! We hope that everyone has a safe and fun summer holiday weekend!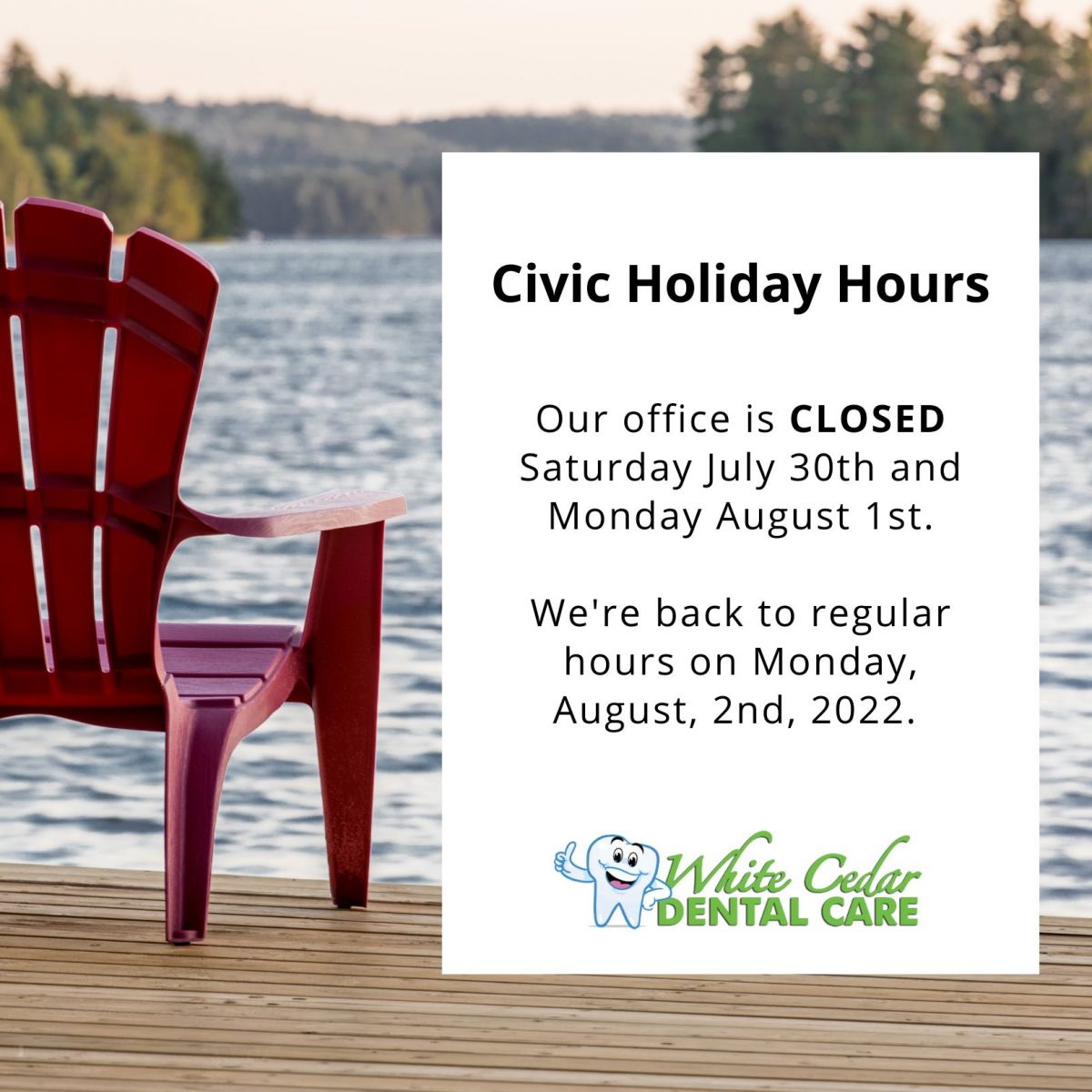 Dr. Mona Baby Shower!
Join us in celebrating Dr. Mona! Dr. Mona, wishing you a healthy bouncing baby boy. Thank you for being a great part of our team. You are SO loved! Watch the video here, she is the cutest!
Special Message From Hygienists Stars Allie and Alicia!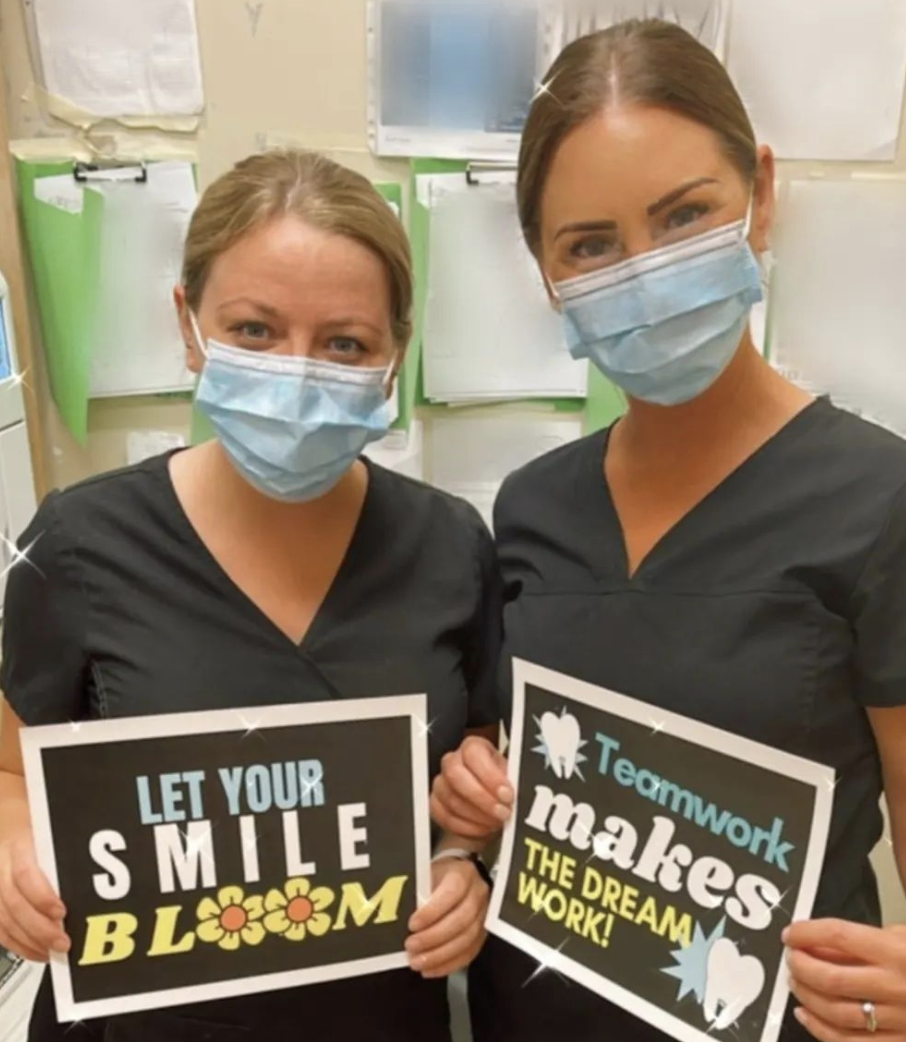 Happiest Birthday, Dr. Baraz!
Thank you for being the best boss ever!! (Don't tell Dr. Bashi! LOL)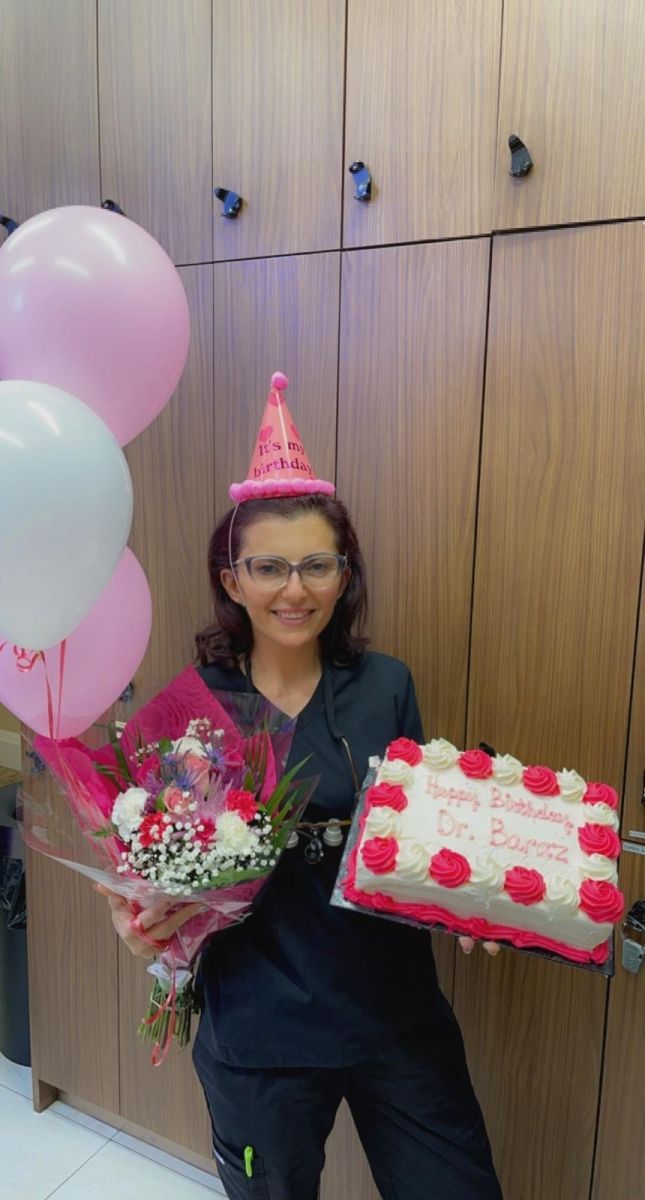 When is World Chocolate Day, You Shouldn't Have To Choose!
FUN FACT: Dark Chocolate actually contains polyphenols, which can help lower the risk of tooth decay and fight bacteria in the mouth. Milk chocolate, on the other hand, contains high levels of sugar which cause tooth decay and cavities. This doesn't mean that you can't enjoy a sweet treat, just make sure to get in there and brush your teeth, since that sticky, mushy chocolate can get in the crevices in your teeth. For more tips like this, follow us on Facebook and Instagram. What's your go-to chocolate? Click here to find out what chocolate our team likes!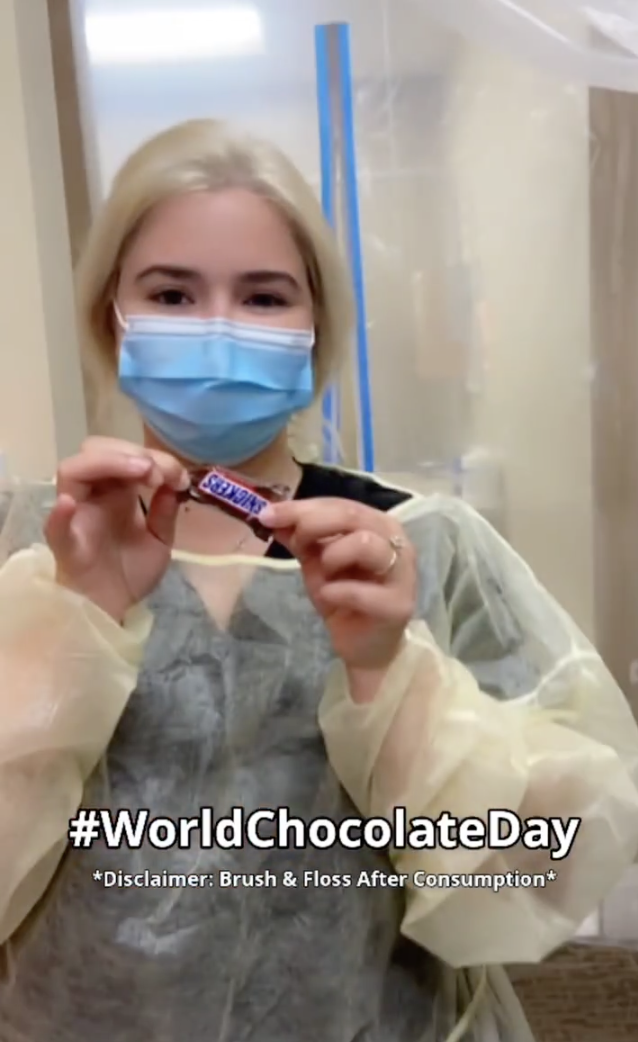 White Cedar Dental Supports Barrie Kids!
What an amazing surprise! Luke came by to tell us all about his hockey season. We are thrilled to have sponsored him and his team this past season. Great job, everyone - keep shooting for the stars!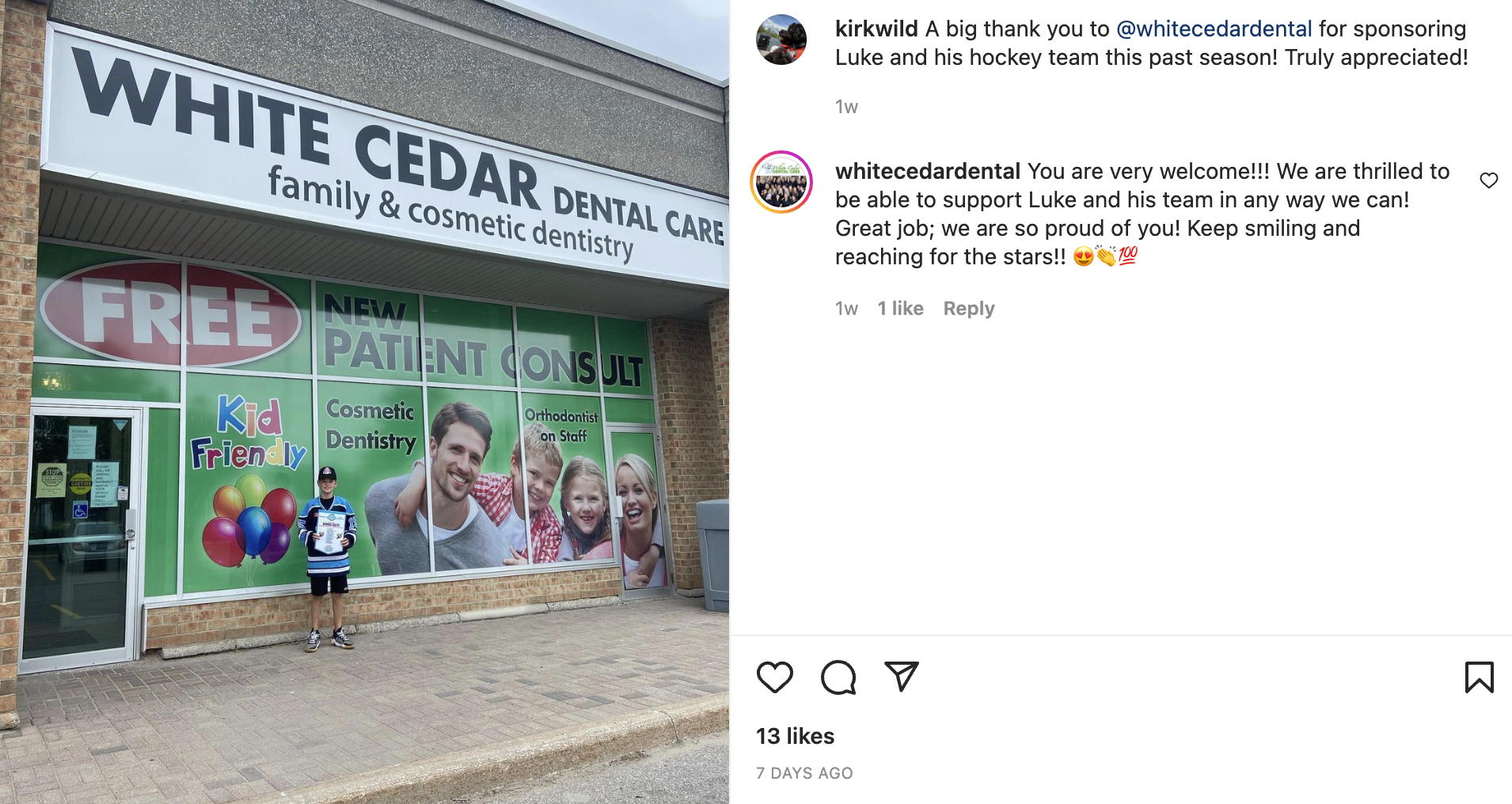 We Need Your Help!
It's that time of the year again. We're hoping to hit the Barrie Reader's Choice 7th year in a row mark! Please, click here before July 11th, 2022. We appreciate your support very much!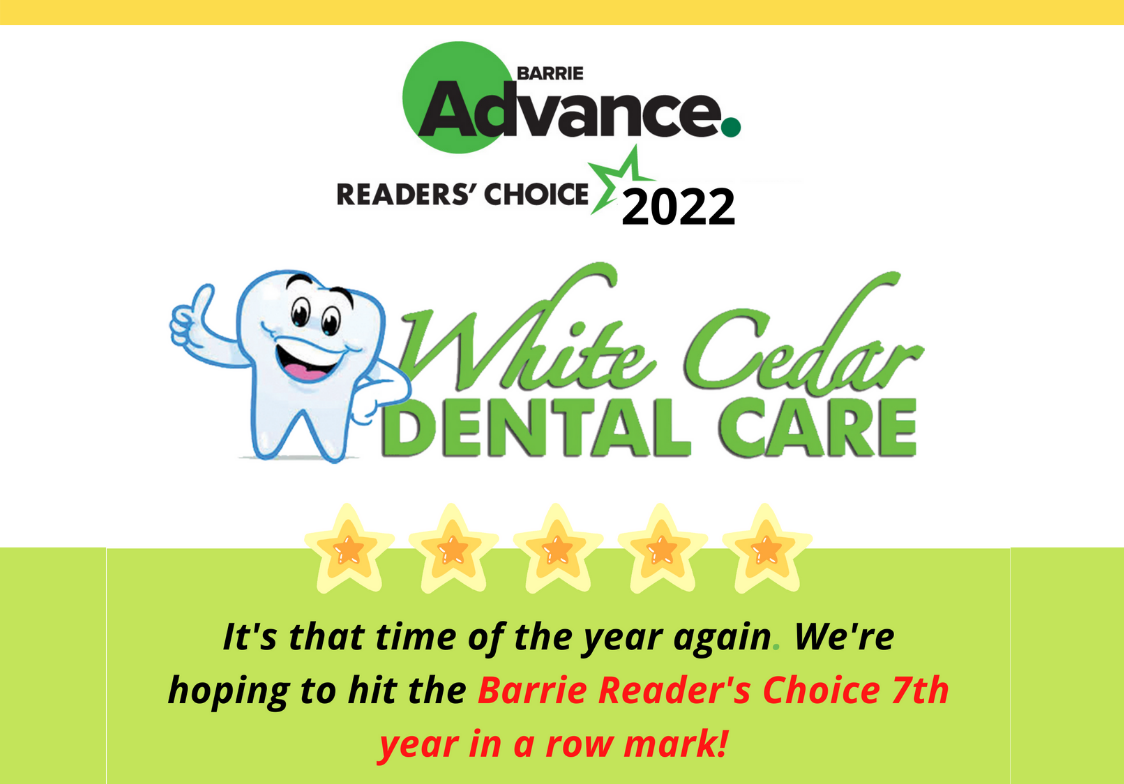 Congratulations To All New Grads!
You did it!! Remember... "success is the sum of small efforts - repeated day in and day out." - Robert Collier. Wishing you SO much success today and always!
Community Engagement: Willow Landing
Thank you to Willow Landing school for inviting us to attend their end-of-the-year event! We love meeting new friends and saying hello to old ones. When kids stopped by our booth, they enjoyed a snack while learning tips and tricks for stellar oral care at home! You can watch a message from Dr. Baraz at the event in this video and access more photos of the fantastic event here.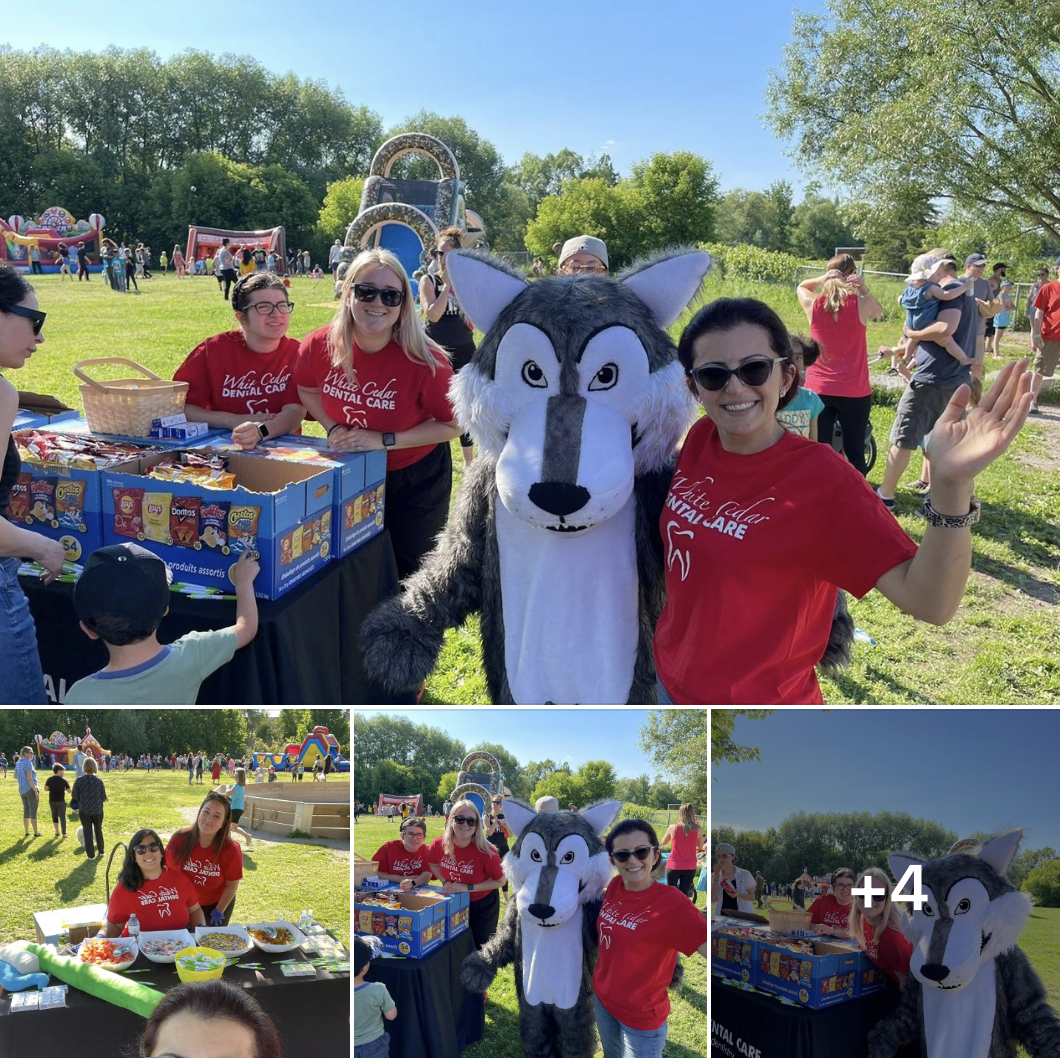 June Is National Seniors Month In Canada
DID YOU KNOW… good oral care can prevent lung infections in seniors? After a lifetime of using your teeth and mouth, oral health is essential for seniors to maintain a healthy and comfortable lifestyle. Now is a great time to schedule a cleaning appointment or consultation to find out how we can help you maintain proper oral health and have a happy and healthy smile for many years to come!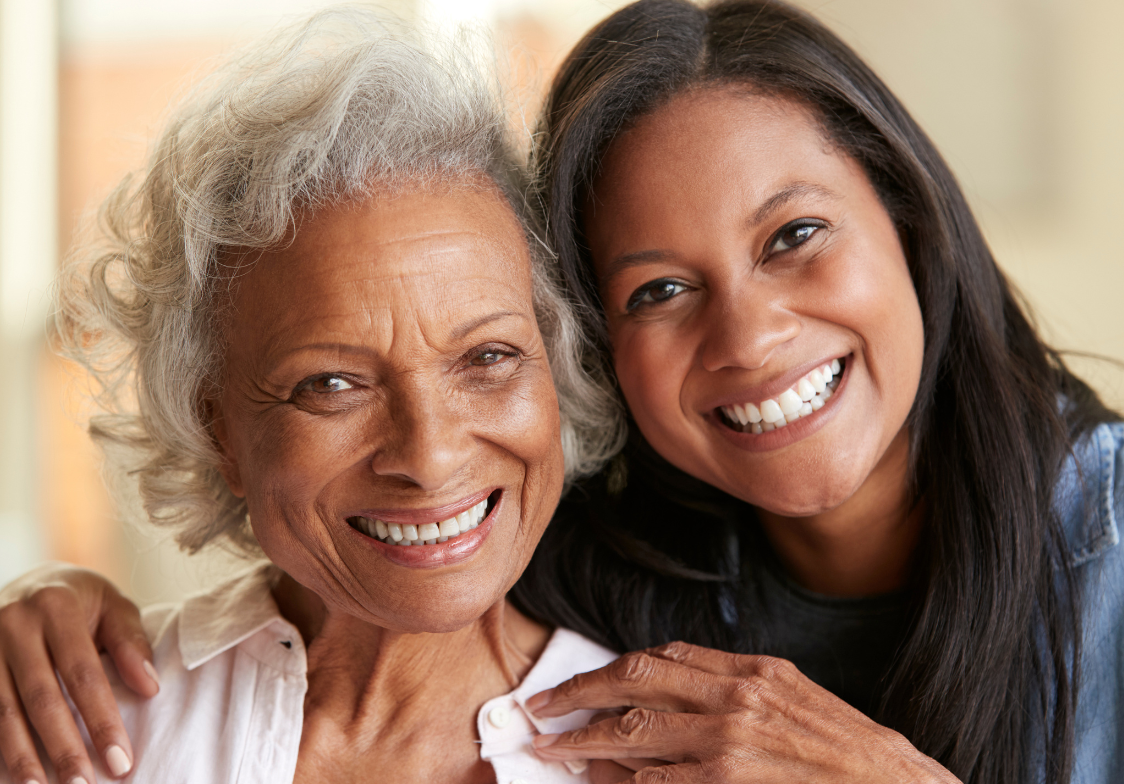 Patient Feedback: My New Smile
We love and appreciate it when our patients share their experiences at our dental practice with the community and us. THANK YOU so much to Kaitlin Mckenzie for her kind words. Dr. Baraz and dental assistant Courtney were happy to be there for her when she needed it. Enjoy your beautiful smile! You can follow her on Instagram for hair and makeup tips. Watch the complete patient feedback video here!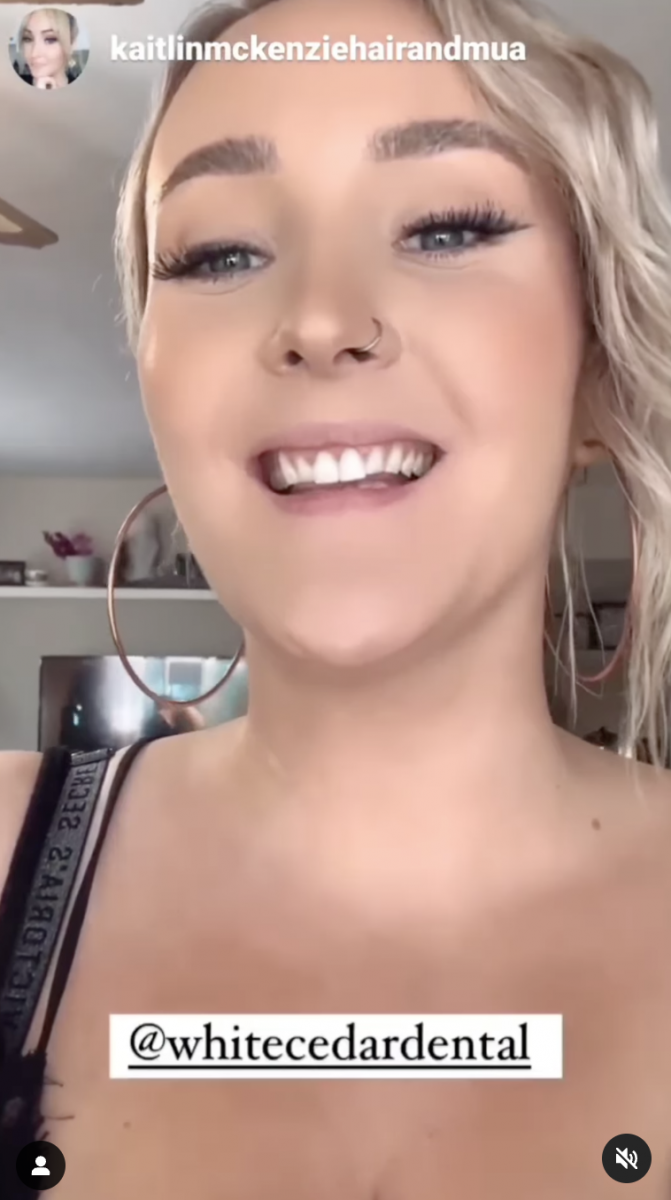 Spring 2022 Patient Appreciation Event At Chappell Farms
Many thanks to everyone who joined White Cedar Dental Care Patient Appreciation Day at Chappell Farms. It was amazing to see everyone enjoying the event, smiling, and creating lifetime family memories! We thank our patients and community for their continued support, leading White Cedar Dental to achieve the Barrie Reader's Choice for the 6th year in a row. Photos of this special event can be found here. Thanks again and until the next time!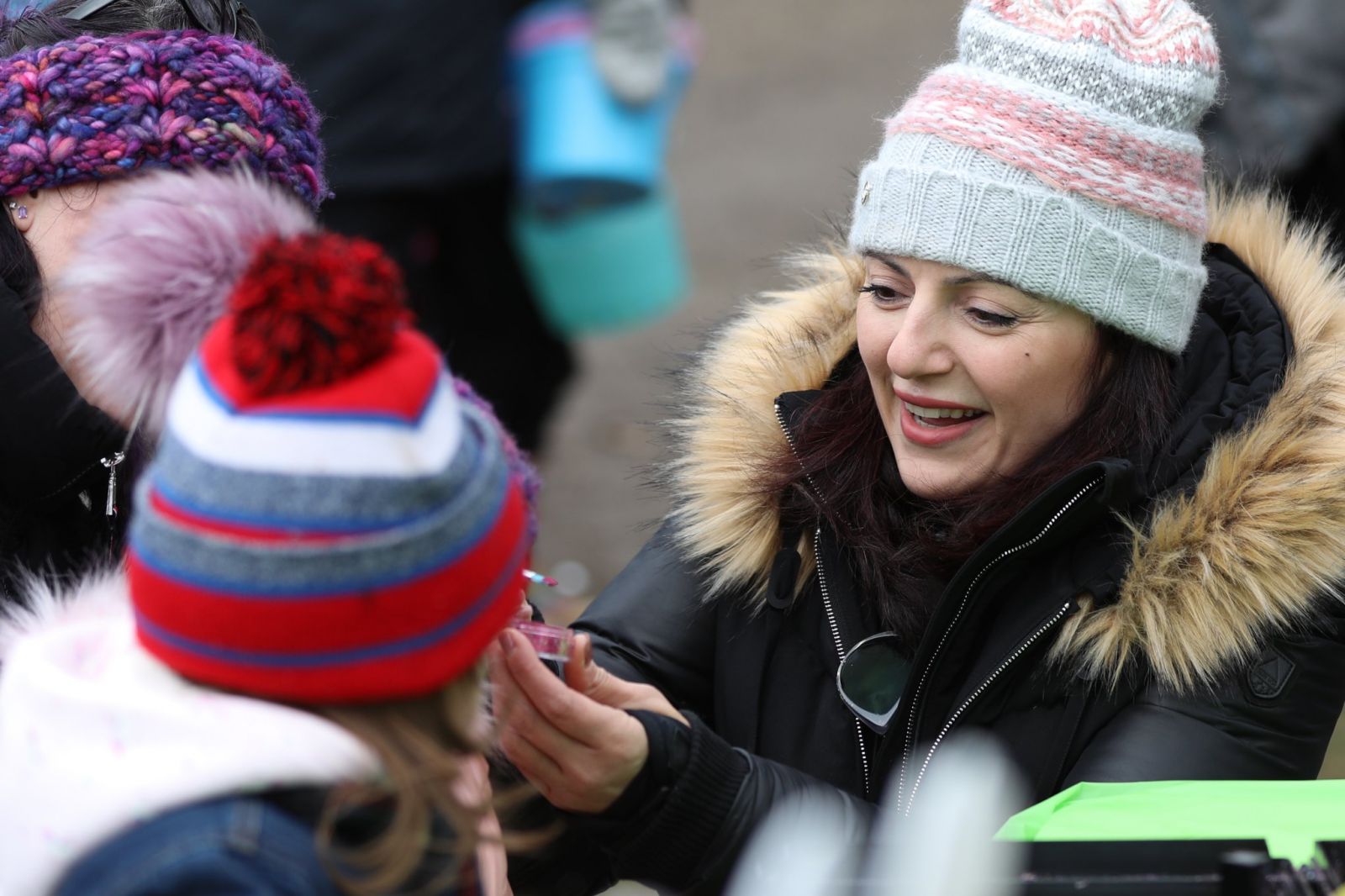 Did You Know You Can Meet The White Cedar Dental Team Virtually?
Head on over to our Meet the Team page and meet the smiles behind our administrative team, hygiene team, dental assistants and the doctors! BUT, of course, we prefer to say "hello" to you in person at your appointment! Call our friendly team TODAY and book your appointment. We always welcome new patients!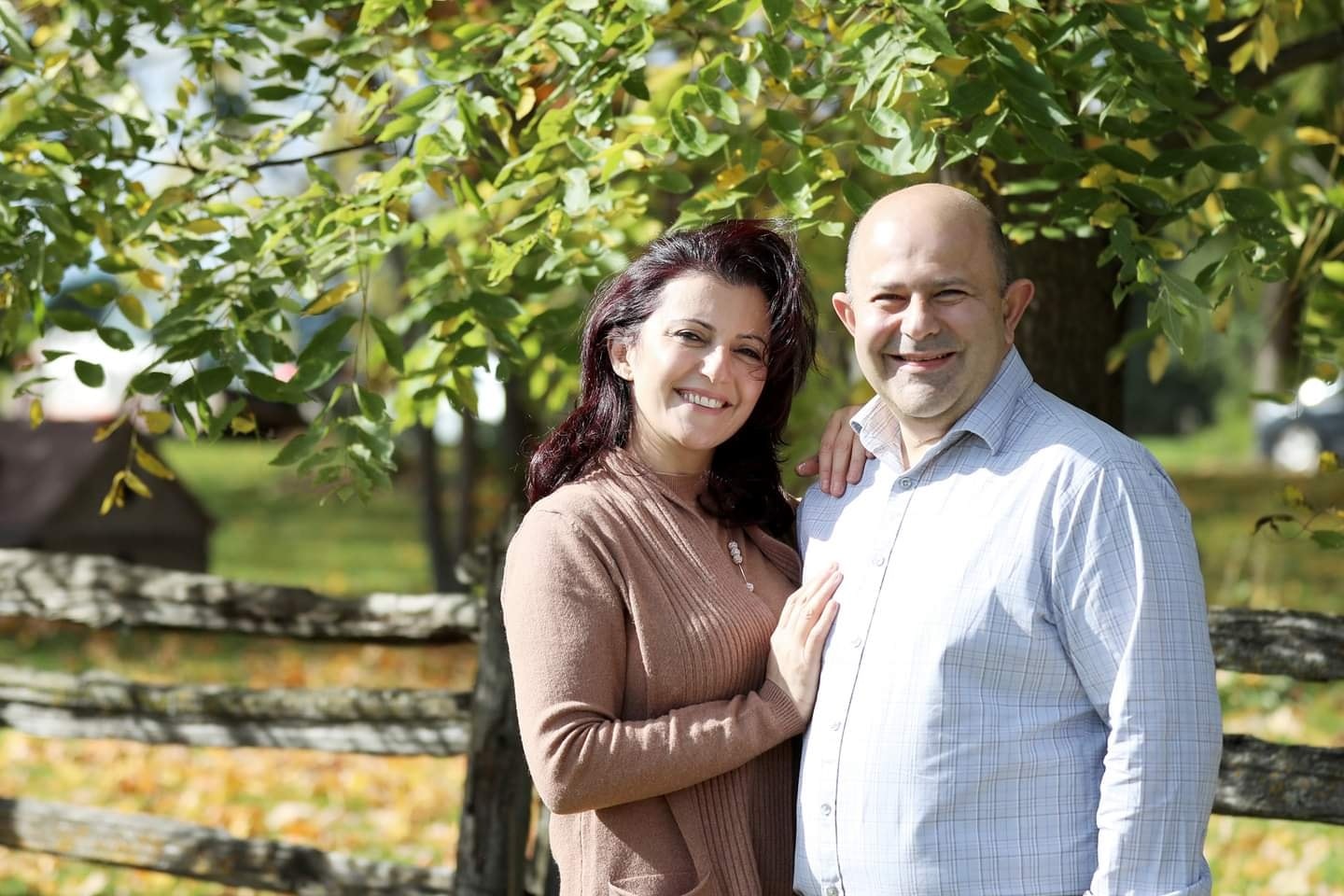 Did You Know We Offer Sedation Dentistry?
At White Cedar Dental, we offer all levels of sedation dentistry. Here we have a young patient in the dental chair with Dr. Ava and assistant Hanaa with a laughing mask. We know that sedation can be nerve-racking for some patients, and we are happy to talk you through the process and find out which sedation dentistry method may be right for you. If you want to learn more about sedation dentistry and schedule a consultation, please contact our practice. (Image: @susanbrassardbna)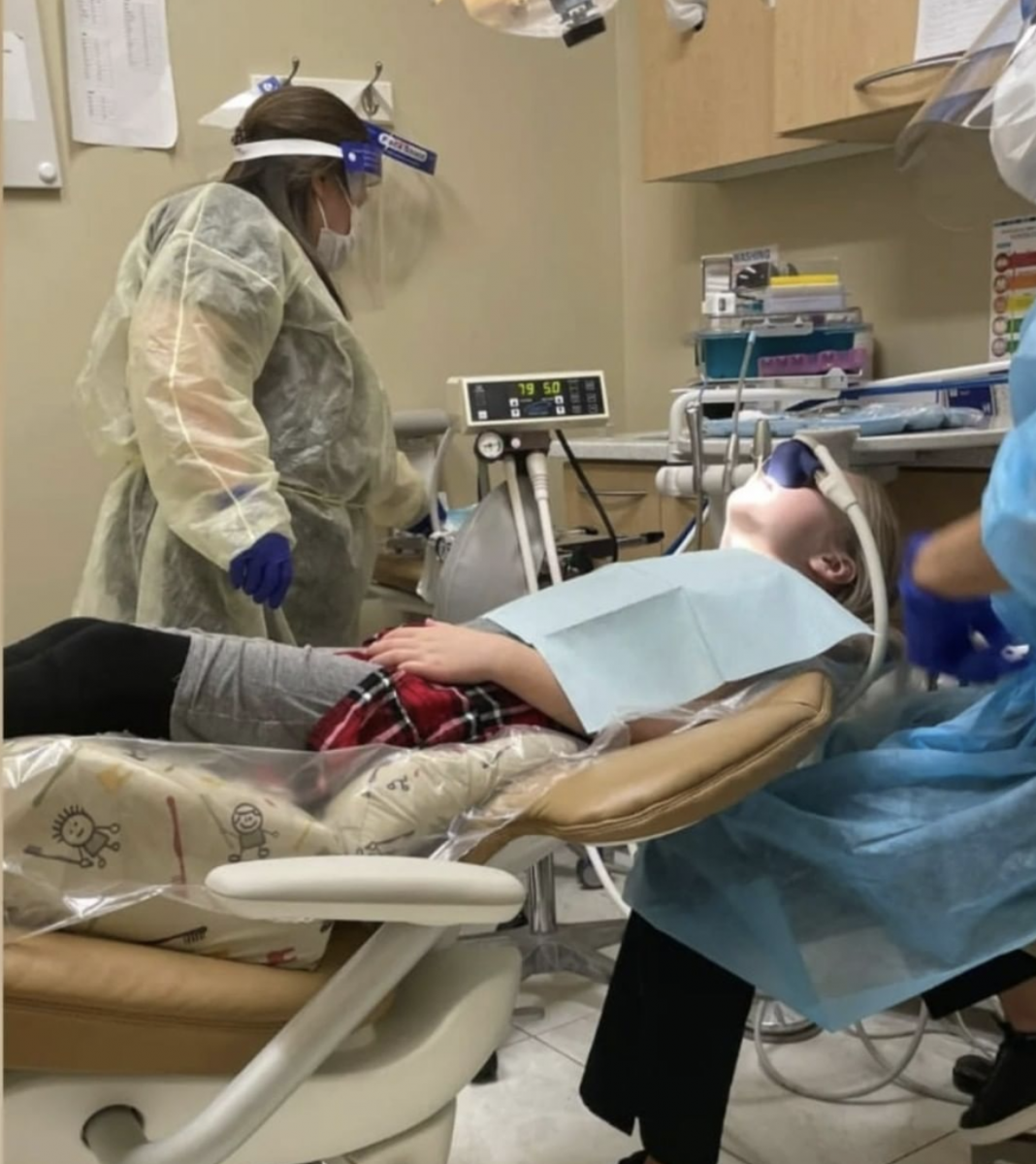 Happy Mother's Day From White Cedar Dental Care In Barrie, ON!
Missing. Grieving. Hoping. Stepmother. Those who play the role, and the ones with four-legged kiddos. Big smiles for MOM today. After all, she likely gave you your first one!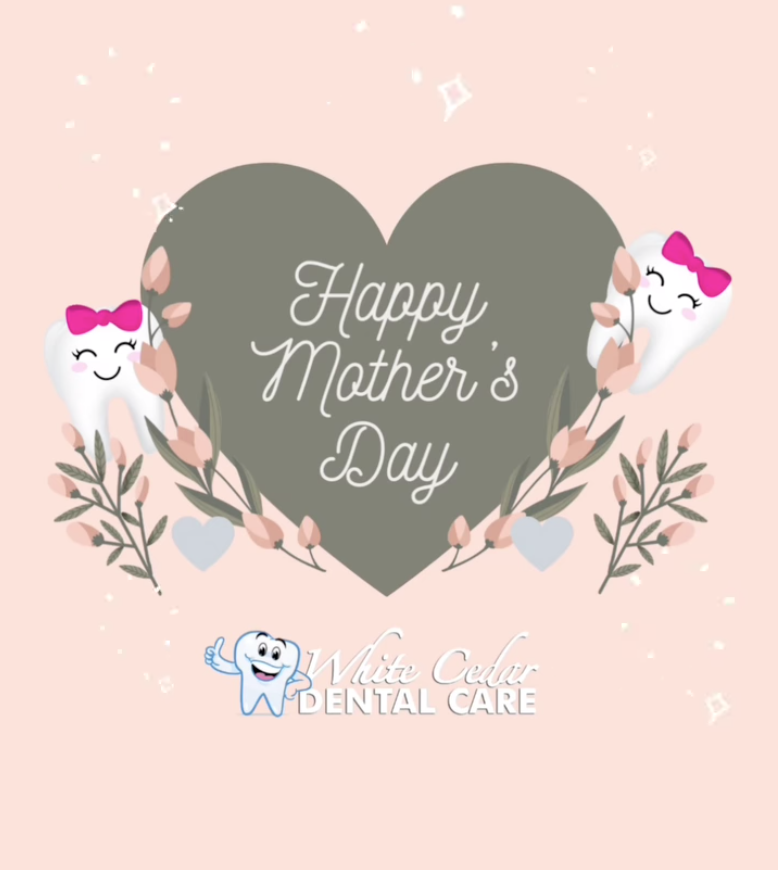 Happy Administrative Day!
This week we celebrated our admin team! Thanks for everything our administrative team does on a daily bases. We truly appreciate every single one of you. Enjoy the Starbucks gift cards from Dr. Baraz and Dr. Bashi. Hopefully, the weather gets warmer soon, so you can enjoy a refresher!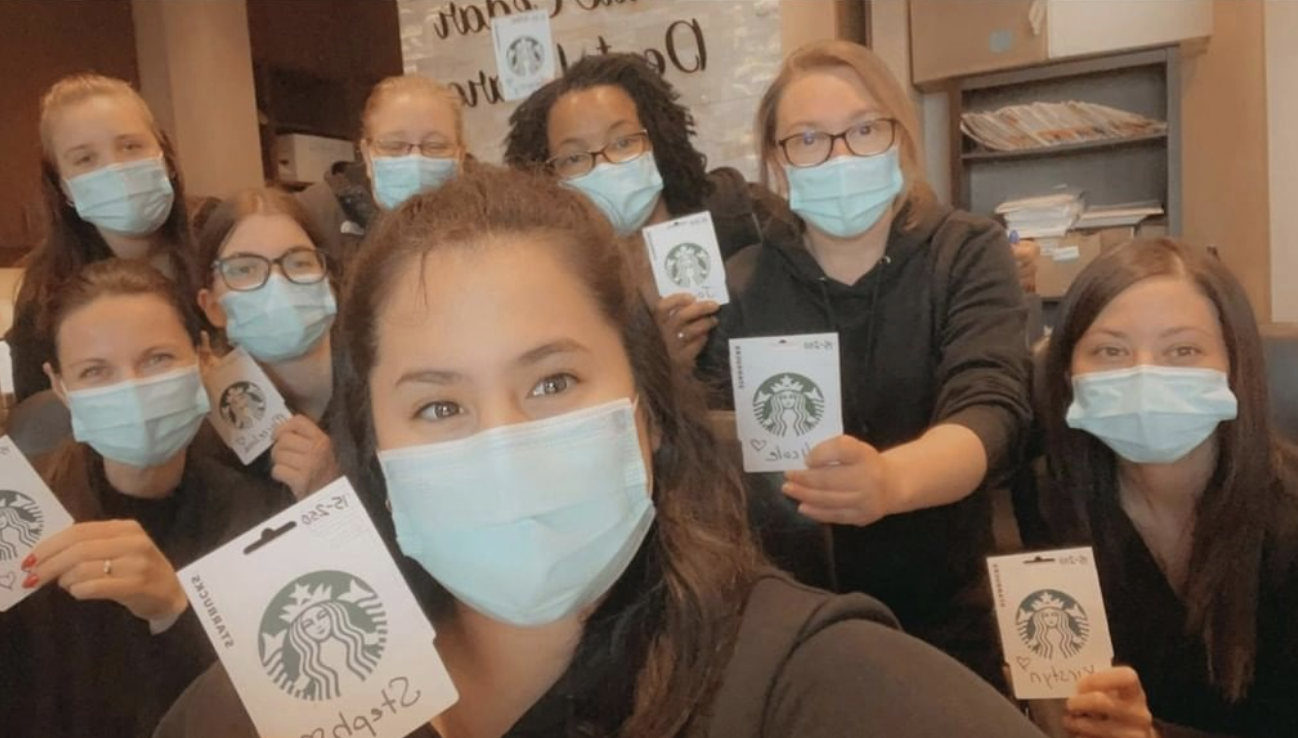 Is Dental Anxiety Keeping You From Visiting The Dentist?
Anesthesia is a deep state of unconsciousness, where you will be "asleep" for the procedure. This is what people typically think of when they go to the hospital for surgery. This type of anesthesia requires special equipment and a trained anesthesia provider. Don't put your health at risk for fear to dentist. There are options and we offer all levels of sedation dentistry. Call us today and ask us more!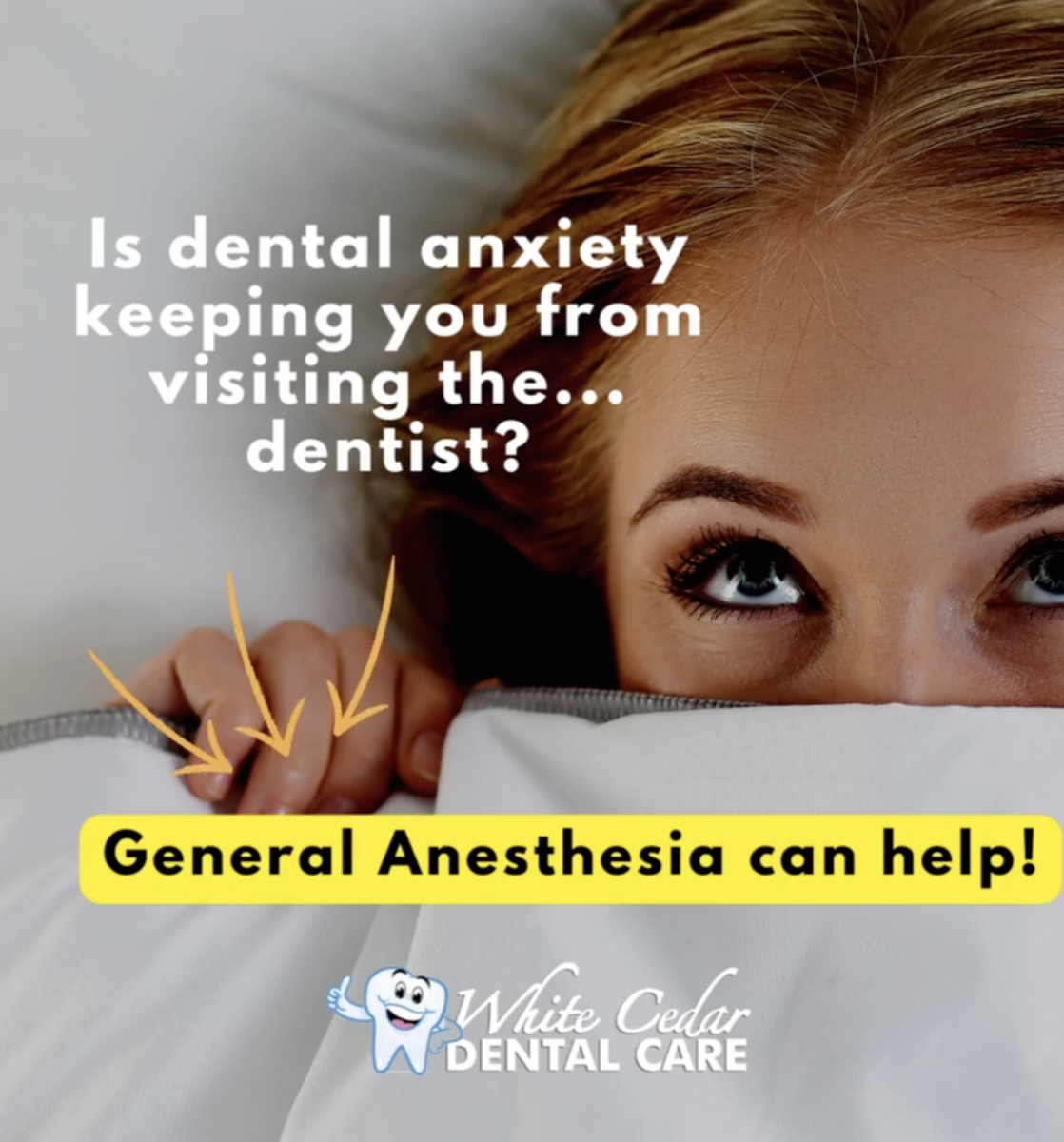 Happy Easter To Everyone Celebrating From White Cedar Dental!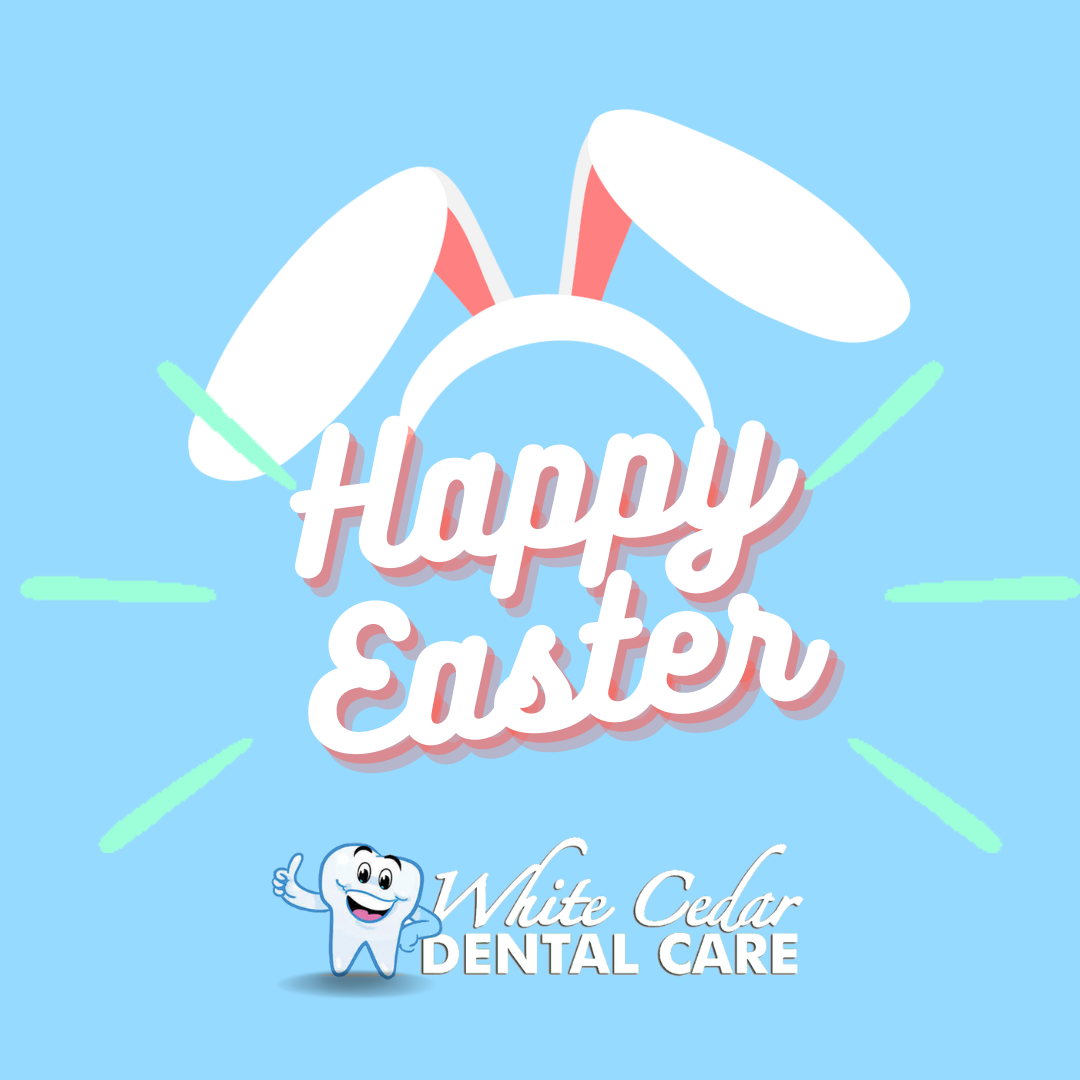 Spring Cleaning Is Here!
Happy Spring and Happy Nowruz to everyone who celebrated! Chewing food helps to break it up into tiny particles, and sometimes those tiny particles could get stuck where they shouldn't. Tools such as a Waterpik, floss, toothbrush and pocket flossers could come in handy to remove these tiny particles. However, a professional dental cleaning will help reach those areas an at-home dental care tool can't and check the overall health of your mouth, teeth, and gums! For more tips like this, ask your friendly and caring dental hygienist when you come for your spring cleaning. White Cedar Dental team looks forward to seeing you. BOOK YOUR DENTAL SPRING CLEANING TODAY!

Happy International Women's Day
Times had changed since 1898 when Emma Gaudreau Casgrain became the first woman licensed to be a dentist in Canada. The truth is, nowadays, women are a growing force in the dental industry within Canada and around the world. The Canadian Institute for Health Information says the number of women dentists in Canada grew from 16 percent in 1991 to 28 percent in 2001, and by By 2011, it had grown to 29.5 percent. So, here's your reminder that you can achieve anything you want with dedication and passion. Thanks, Dr. Baraz and Dr. Bashi, for celebrating the women at White Cedar Dental. Watch the video here. We hope everyone enjoyed International Women's Day!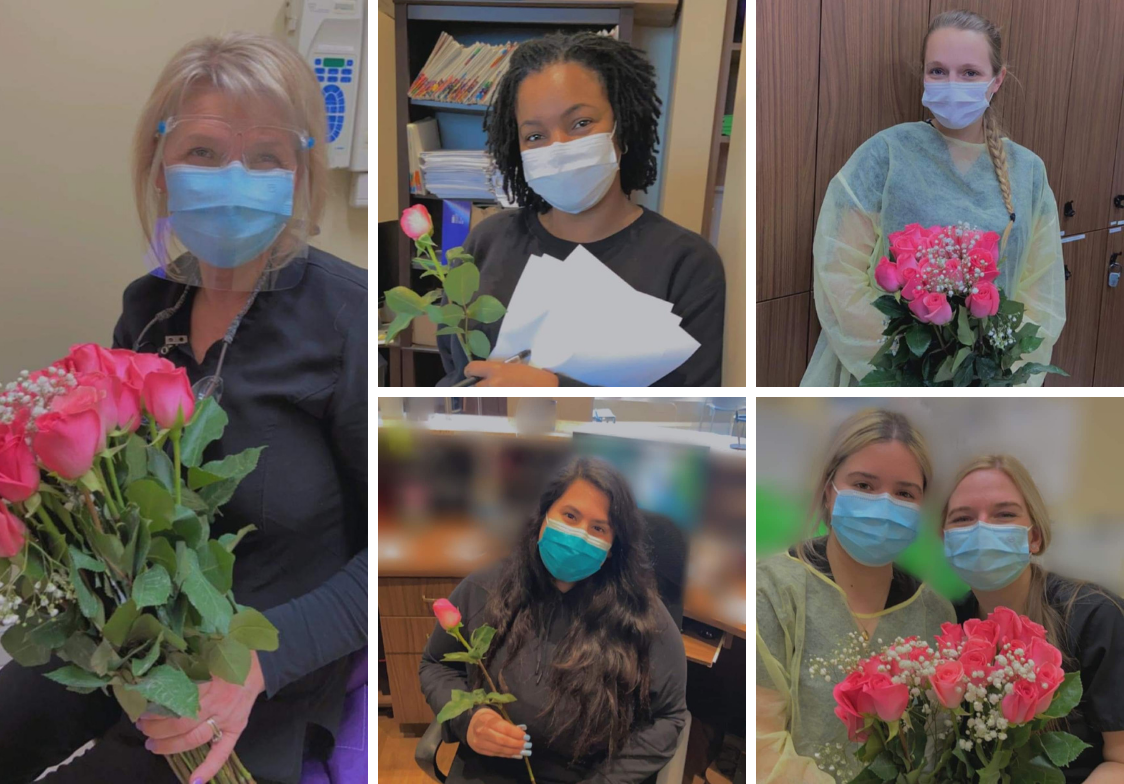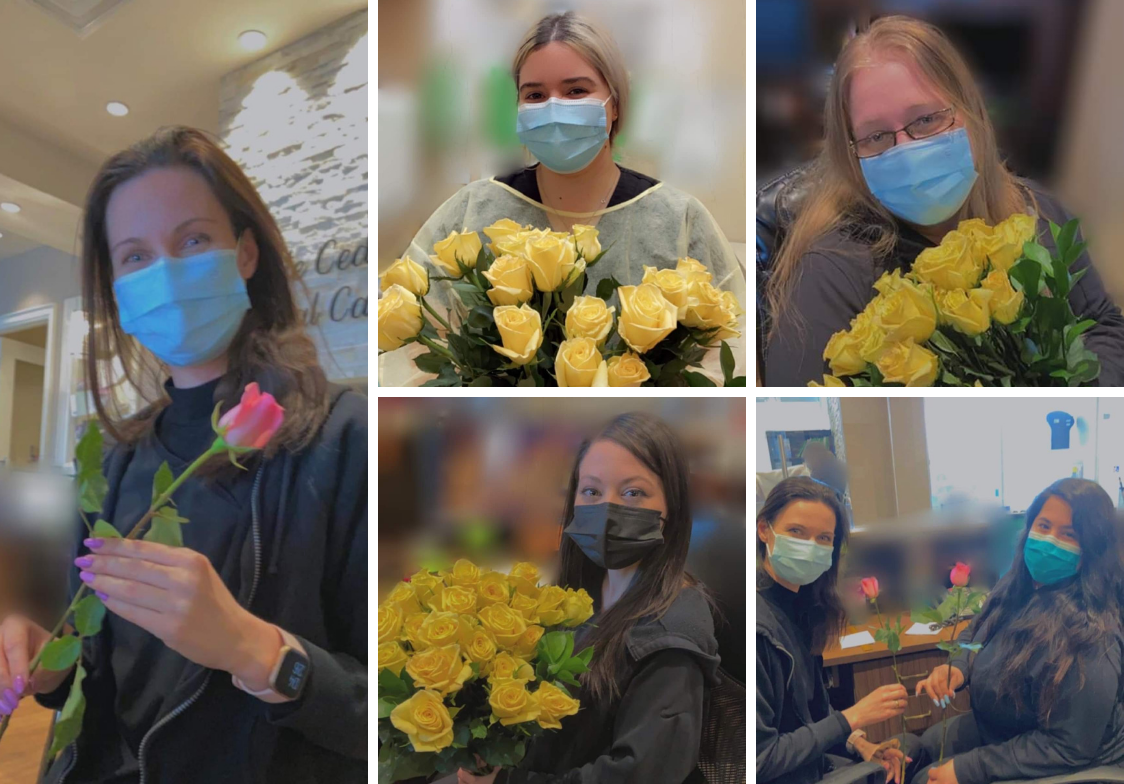 March 7th marked the beginning of Dental Assistant Recognition Week, and the theme for 2022 was Dental Assistants: Passionate About Our Patients, Dedicated to Our Profession, recognizing the important and personal role dental assistants play in the At White Cedar Dental in Barrie, our doctors and dental team took this opportunity to celebrate our amazing Dental Assistants. Their dedication and talents do not go unnoticed. Dr. Baraz and Dr. Bashi treated them to a Starbucks gift card as a way to let them know how much they mean to us!
SAVE THE DATE! Sunday, April 10th, 2022. Patient Appreciation Event at Chappell Farms.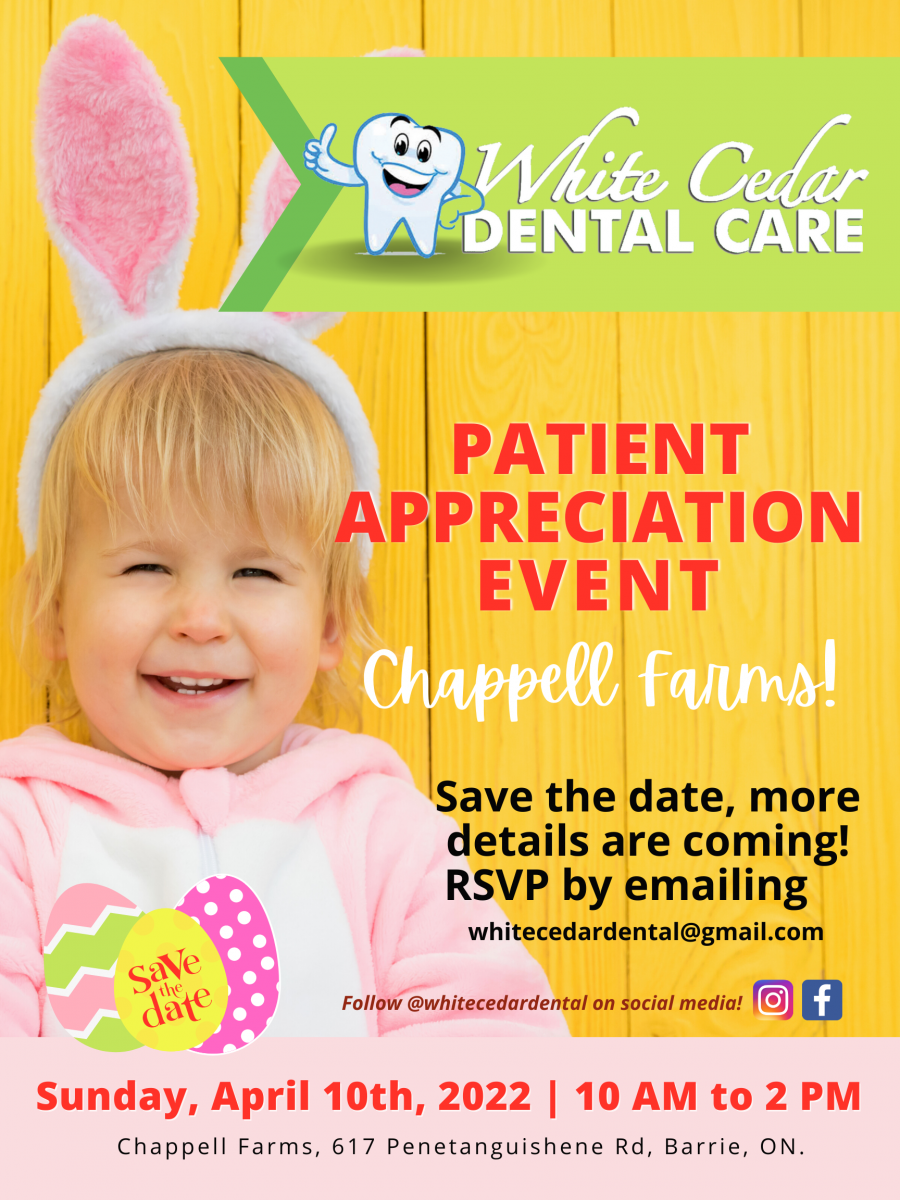 Visiting the dentist should be a regular part of your health and wellness routine!
The dental team here at White Cedar Dental is highly skilled at ensuring your and your family's needs are met. The Canadian Dental Association recommends that you visit your dentist every 6 months to ensure a healthy and beautiful smile! Routine check-ups and regular teeth cleanings can prevent a number of dental issues such as gum disease and tooth decay. Our practice is committed to providing you and your family with safe and high-quality dental care. Contact us today to ensure great oral hygiene and to enhance your beautiful smile!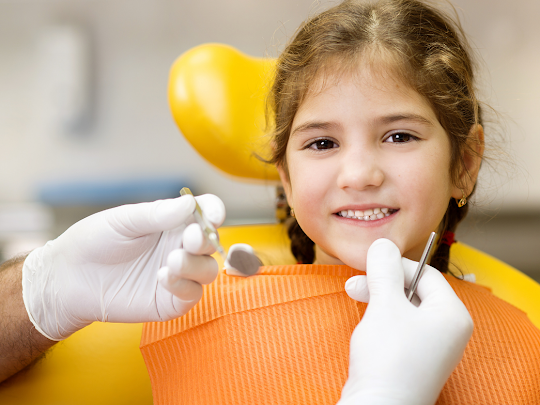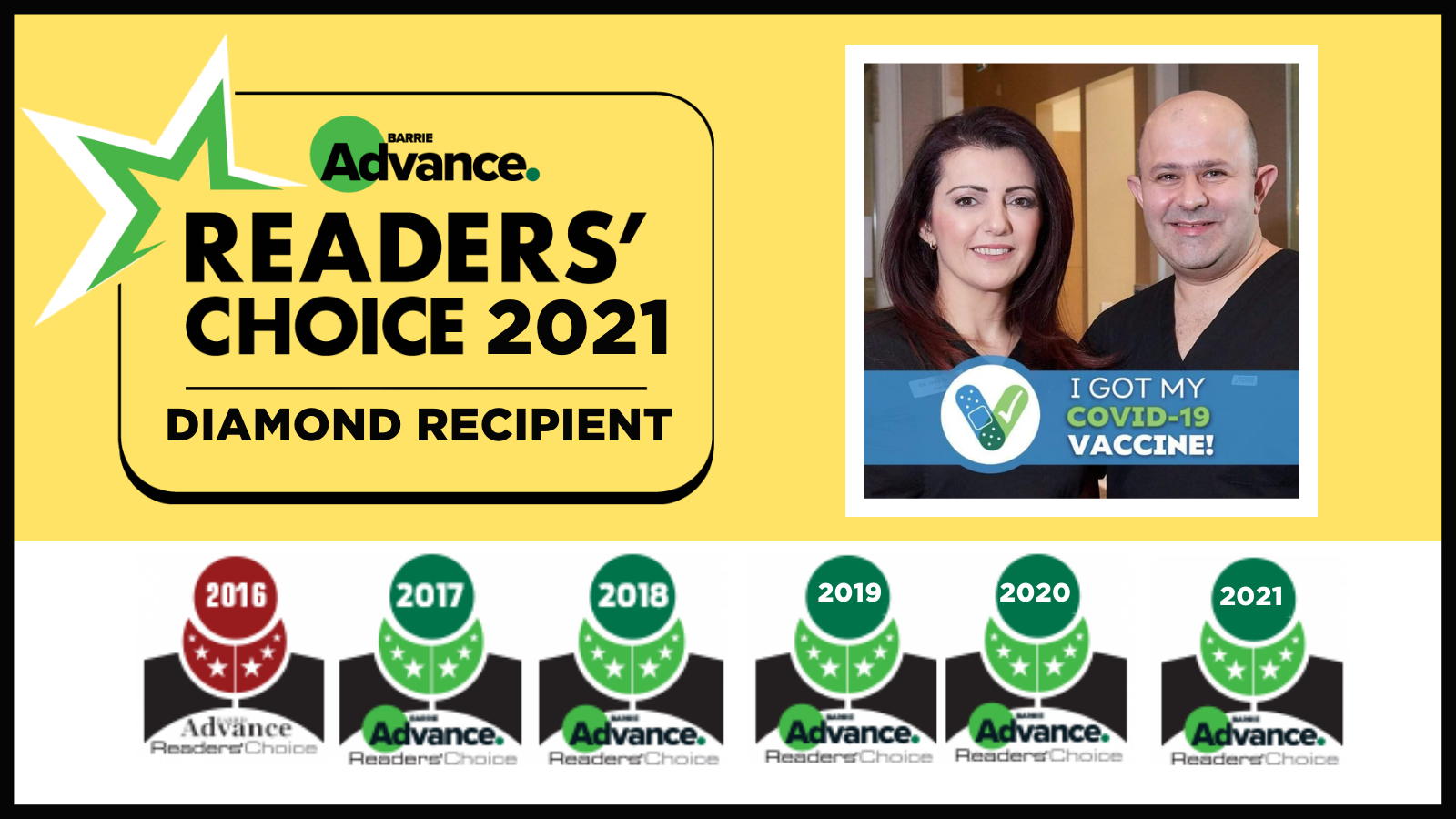 YES...WE ARE OPEN!
As we continue to do our part to keep each other safe during this draining fight against COVID, White Cedar Dental Care in Barrie, Ontario, remains open and committed to following the utmost safety protocols. We are open Monday to Saturday with flexible hours to accommodate morning, afternoon and evening appointments. Call or email our dental practice to book your appointment. Our Patient Care Coordinators look forward to answering your questions!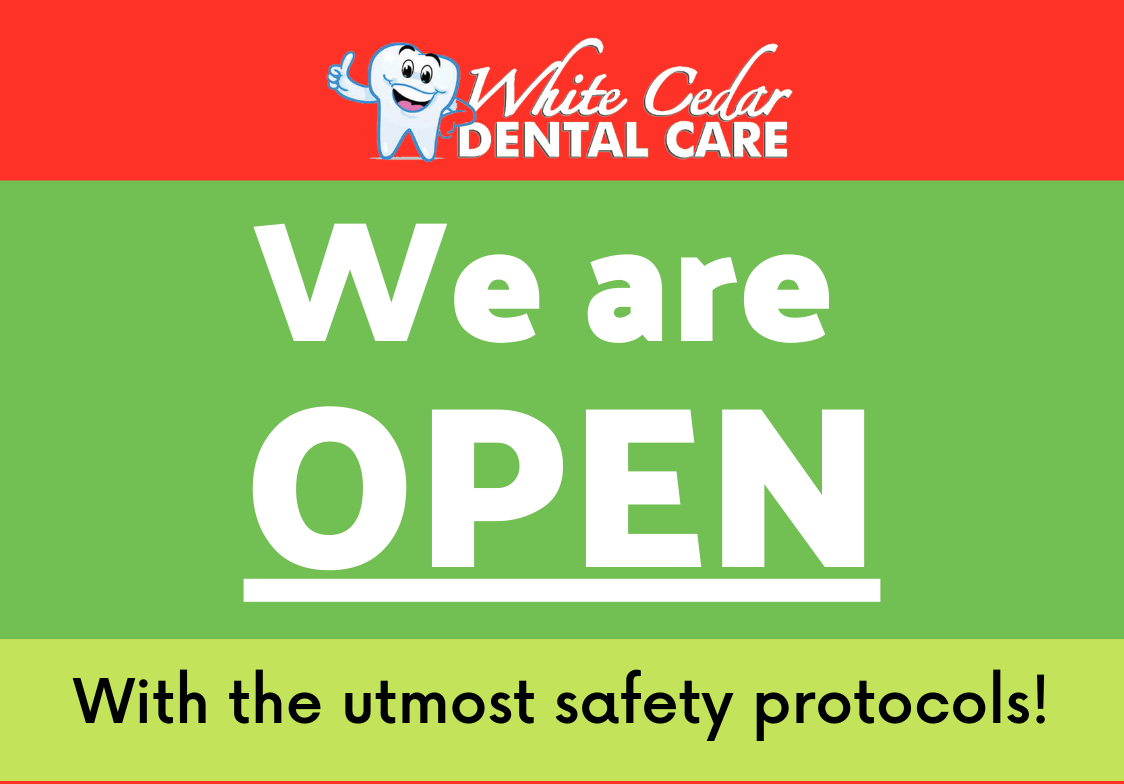 White Cedar Dental Barrie looks forward to serving you in the New Year!
White Cedar Dental is passionate about providing outstanding care for you and your families. We have been serving the Barrie, Ontario community since 2005! Over the past few years, we have added a variety of dental services and are using top-tier technologies. Our friendly and experienced staff, seamless experience, and flexibility truly set us apart. We are happily serving Barrie and the surrounding areas. We are open Monday to Saturday. We even offer evening appointments and are flexible to accommodate your busy schedule. White Cedar Dental in Barrie, Ontario is here for you and your family. Call us today to book an app